Best Dog Friendly Holiday Parks in Cornwall
See Our Favourite Parks in Cornwall for Dog Friendly Caravan Holidays
Cornwall is a great location for a family holiday with your pets, there are 137 beaches in Cornwall that allow dogs all year round. The entire coastline is covered by the South West Coastal Path and you have Bodmin Moor and miles of beautiful countryside with some fantastic walks. Here are our top picks for the best holiday parks in Cornwall that accept dogs and you can click here to view our best dog friendly UK holiday parks.
38% of the UK's families have a dog, that is a very large proportion of our households and a lot of the best family holiday parks in Cornwall are now going that extra mile to attract families that want to bring a dog on holiday. With special dog walking areas, waste bins provided and even extra facilities like dog parlours, holiday parks want to attract customers looking for a dog friendly holiday park. The accommodation has changed extensively over the years, you can now hire a caravan or lodge in Cornwall with double glazing, central heating and full insulation so that you can enjoy a pet friendly holiday on a park in Cornwall all year round. Many now have great offers on dog friendly holidays and you can view our selection of last minute Cornwall caravan holiday deals here.
Here are a few of our favourite holiday parks in Cornwall by the beach and inland that accept dogs and provide caravan and lodge holidays and even have caravans and lodges for sale on the Cornwall park. There are many more, these parks are just some of the best that we think you will enjoy researching.

Near St Austell, Cornwall
Meadow Lakes Holiday Park is a great example of a park that has dog friendly caravans in Cornwall and goes out of its way to attract families that want to bring a dog with them. Meadow Lakes Holiday Park is a rural holiday park set in 56 acres near to St Austell, this is a really central location with a lot of attractions nearby and provides easy access to the beaches on the south Cornwall coastline. Porthpean Beach is probably one of the closest but does have a dog ban in July and August. Gorran Haven beach does allow dogs all year around and is a pretty sheltered beach with a beautiful back drop. The coastal path is absolutely stunning in this area, well worth a visit to take your dog for a walk.
Meadow Lakes Holiday Park is one of the top holiday parks with fishing and has four fishing lakes to enjoy and plenty of walks around the lakes and the parks. This park loves animals and more than welcomes dogs, there is even a pets corner for families to enjoy and get to know a range of animals. There is an outdoor heated pool, hot tub for hire and a children's paddling pool. The dog friendly accommodation also provides your dog with free treats, a food bowl and a dog blanket, a great holiday for your dog and your family.
Why is Meadow Lakes great for Dog Friendly Holidays in Cornwall?
Near to Gorran Haven beach, allows dogs all year around.
Centrally located in Cornwall with easy access to both coasts.
Great range of dog friendly holiday accommodation.
Hewas Water
Saint Austell
PL26 7JG
Tel: 01726 882 540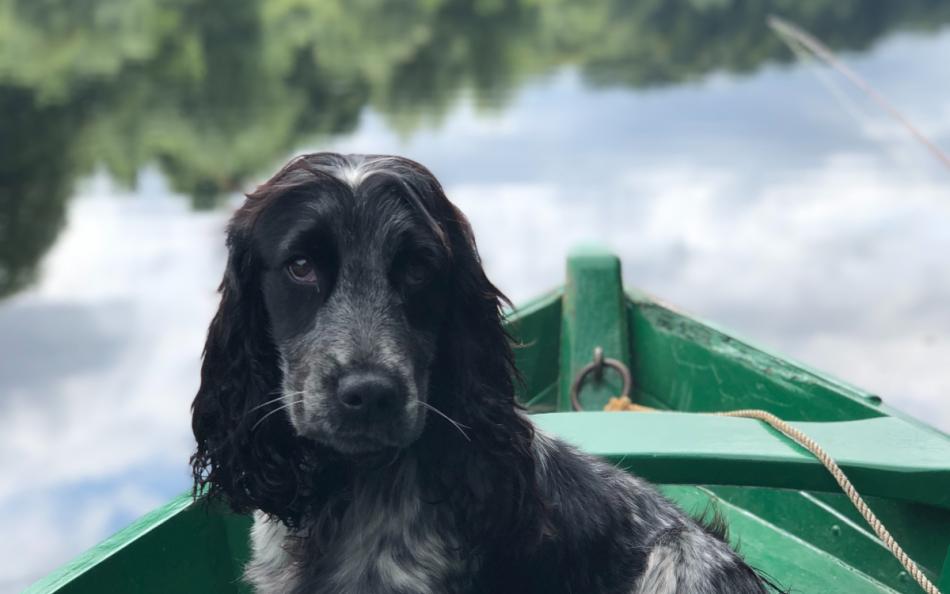 Perranporth, Cornwall
We have two parks to choose from here, both are situated near to Perranporth which has a stunning beach and the big bonus, it is dog friendly all year around. Perranporth is ideal for a dog friendly beach, there are great facilities in this warm and welcoming village with plenty of parking and dog friendly pubs as well. Public toilets, easy access to the beach, shops, cafes, restaurants and take-aways without being in the hussle and bustle of nearby Newquay, a really relaxed village with a welcoming atmosphere.
Both Perran View Holiday Park and Perran Sands Holiday Park are nearby and both are very dog friendly with a range of accommodation that accepts pets. Perran View is the smaller of the two parks, more intimate and ideally suited for couples or younger families. Perran Sands is the opposite, the ideal holiday park if you are looking for a host of facilities, vibrant evening entertainment and with easy access to the beach, although there are steps down. A great choice of two holiday parks near to one of Cornwall's best beaches and there is plenty of competition.
Why is Perranporth Perfect for Pet Friendly Holidays?
The best beach in Cornwall?  Dog friendly all year around!!!!
Two great holiday parks near the beach!
Perranporth is a beautiful village, warm and welcoming and right by the beach.
Choice of quiet or vibrant parks.
Perran View Holiday Park
Nr Perranporth
North Cornwall 
TR5 0XH
Tel: 01872 552623
Perran Sands Holiday Park
Perranporth
Cornwall
TR6 0AQ
Tel: 01872 573 551
Near to Porthkidney Beach, Cornwall
Porthkidney Beach sits between the mouth of the River Hayle and Carbis Bay, a stunning stretch of the finest sand and dog friendly all year around. This mile long beach is not the easiest to access, there are several paths down from the coastal path and that means that this beach never really gets crowded, outside of the summer months, it is really quiet. Backed by sand dunes, the coastal path and the West Cornwall Gold Club, the scenery is just spectacular, a great beach to walk the dogs with fantastic reviews on Tripadvisor.
St Ives Holiday Village is a short drive to Porthkidney Beach and is probably the closest holiday park to the beach. This is a dog friendly holiday park that benefits from a good range of facilities including a heated indoor swimming pool with a flume and a toddler pool. There are chalets and holiday lodges on the park including luxury holiday lodges that accept pets. This is a family friendly holiday park and also a great base for couples looking for a walking holiday with a dog near to St Ives and Carbis Bay, great for out of season holidays as well with some good deals on offer.
Why is St Ives Holiday Village in Cornwall Perfect for Dogs?
Long sandy beach dog friendly all year around!
Great facilities including luxury lodges that take dogs.
Great value for fmoney family holiday park!
Near St Ives, this is just a stunning Cornish town!
Lelant, St Ives
West Cornwall 
TR26 3HX
Tel: 01736 752000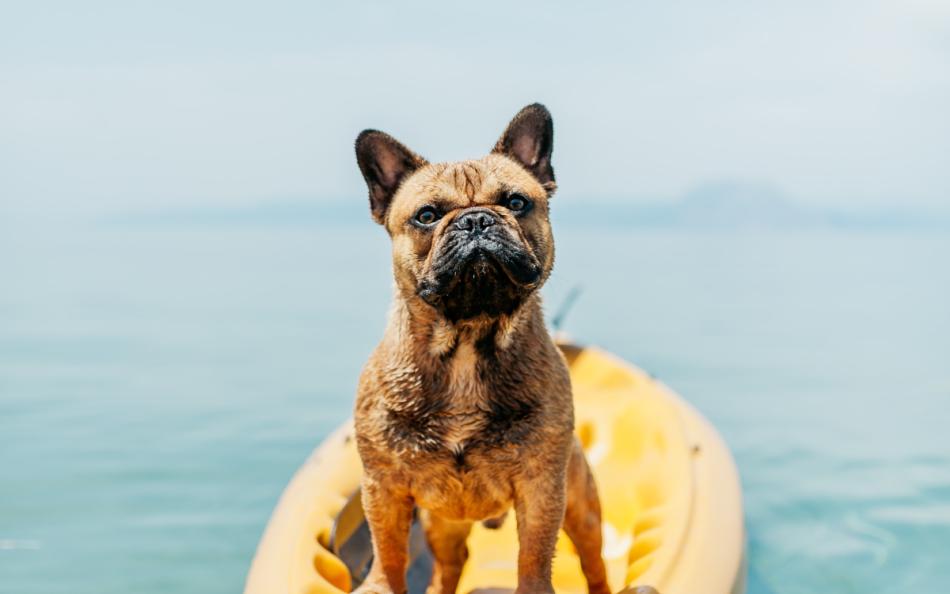 Near Newquay, Cornwall
There are lots of reasons for pulling out Trevornick Holiday Park as a great place to take a dog friendly holiday in Cornwall, most notably though is its proximity to Holywell bay. We love Holywell bay, just a completely stunning beach with a vast expanse of sand at low tide and the best bit, it is dog friendly all year round. Such a pretty beach, Holywell Bay is suitable for all. Surfers can enjoy the great waves, especially at low tide, families will love it as there is a great stream that runs down the valley and young children gather to make dams. Dogs love it, a wide expanse of sand to enjoy and there is a lot of parking near to the entrance to the beach. There is also a great golf course, right next to Trevornick Holiday Park.
Trevornick Holiday Park stands out as a dog friendly park as well, there are dog friendly caravans,  walking field and even a doggie shower, they have really gone out of their way to attract families that want to bring a pet on holiday. Plenty of walks as well with the coastal path nearby!
Why Choose Trevornick Holiday Park for a Dog Friendly Holiday in Cornwall?
Near to Holywell Bay, dog friendly all year around and completely gorgeous!
Dog walking field on site, even a doggie shower.
Holiday park goes out of its way to welcome families with dogs.
Trevornick Holiday Park
Holywell Bay
Cornwall
TR8 5PW
Tel: 01637 830531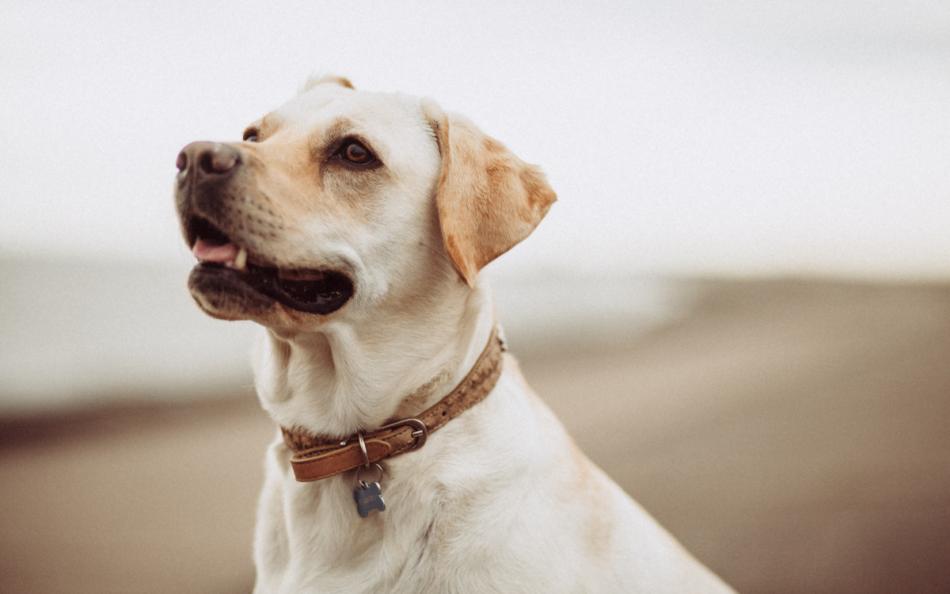 Bude, Cornwall
Again, a great beach that is dog friendly on Black Rock and the south beach, Widemouth Bay is a great place for a dog friendly holiday park. The beach is beautiful and stretches for 2 miles and Widemouth Bay Holiday Park is just a short walk down to the beach. If you love walking your pet on the beach and they love splashing in the surf, Widemouth Bay is a great option. The beach really is quiet, even in the main summer months there is always plenty of space so you can enjoy the beach without getting stressed. There is RNLI lifeguard cover during the main summer months and the coastal path is a superb walk in either direction.
Widemouth Bay Holiday Park is a family based holiday park with a range of dog friendly static caravans. There is an indoor pool on site and family based entertainment in the evenings. It is a park with all of the facilities that you need and has a relaxed, peaceful and informal atmosphere, a perfect place if you want to relax, bring the family or just enjoy the local area as a couple. Bude is just three miles away, the sea pool is a must visit place and there is one of the very best pasty shops in Cornwall, you must try it!
Is Widemouth Bay Holiday Park Ideal for a Dog Friendly Cornwall Holiday Park?
Short walk down to a cracking beach that is dog friendly!
A great alterntative to the Newquay area, tends to be less busy in the summer.
Dog freidnly holiday park with a relaxed atmosphere.
Enjoy Bude sea pool, its free and great fun!
Poundstock
Nr Bude
North Cornwall EX23 0DF
Tel: 01288 361208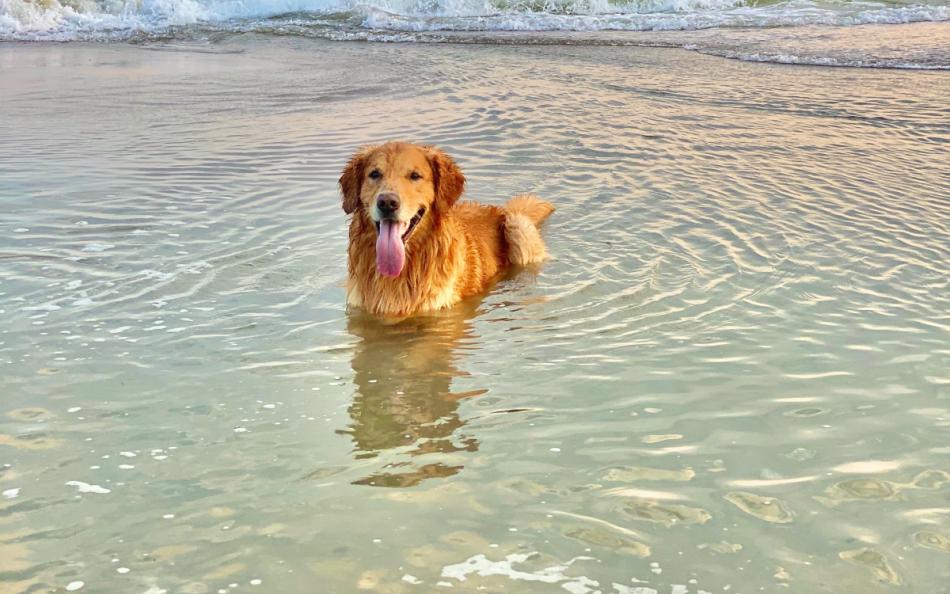 We hope that you have enjoyed reading our tips for dog friendly holiday parks and please contact us if you think that there is another park that we must add. Dogs are an important part of our family lives and the more parks that accept them, the better. Your dog will love the beaches of Cornwall, so bring them on holiday as well!
View further dog friendly holiday parks in nearby regions