Our Top Ten Haven Holiday Parks
Haven Holiday Parks offer a great choice of activities, facilities, accommodation and of course locations around the UK. Perfect for families with lots on offer for all ages to make it a fantastic, memorable and happy family holiday to remember.  Many of the Haven holiday parks benefit from having ideal and picturesque locations, including some which have direct access to nearby beaches, or lakeside and glorious countryside views.
From the moment you arrive, to the time you have to sadly leave, there will never be a dull moment. With outdoor play areas, mini and high rope adventures, climbing walls, jump platforms, archery and arts and crafts. There's peddle carts to explore their holiday parks further where you will discover other attractions such as crazy and adventure golf courses and fully stoked fishing lakes. The majority of the Haven parks have heated swimming pools either indoor or out with some having both, some are connected by lazy rivers and having splash zones nearby. Staying wet, there's often extra activities such as the exhilarating Aqua jets for under water adventures, with Aqua Gliders and Water Walkerz for those who prefer above the water thrills. These are by no means the extensive list of activities on offer, you really will have to take a look for yourself and discover which Haven holiday park suits you and your family best.
Each Haven holiday park is different but quite often there are a variety of eating venues including Haven's very own Mash and Barrel restaurant serving breakfast, lunch and dinner with other family favourites such as Costa Coffee, Papa Johns and the nations favourite, fish and chips. However if you prefer to cook your own food then there are always the onsite supermarkets offering a good selection of foods, tasty snacks and refreshing drinks.
Most visitors look forward to the family orientated entertainment with live performances, comedy acts and classic games of bingo. With mascots and the Seaside Squad keeping the children entertained throughout the day. The majority of Haven holiday parks offer a great choice of holiday accommodation, offering both pet friendly and accessible holiday homes featuring many of the appliances and features you would find within your own home. Plus some other bonus features such as fully furnished wrap around decks benefitting from glorious country, lakeside and coastal views.
With so many Haven Holiday parks around the UK, it has been very hard to select a top 10, with each one appealing to people for different reasons. Some appealing because of their locations, some because of their proximity to home whilst some are more toddler focused than others. With that in mind we have selected those below to give a good representation of Haven Holiday Parks which surround mostly all corners of our nation. If you think we have missed an absolute brilliatn park that should have been reviewed, then please do contact us with your reasons why.

Ayr, Scotland
Craig Tara Holiday Park is a well-established and ever evolving holiday park on the scenic Ayrshire coast, south west of Glasgow. This area is well known for its rugged coastline, dramatic beaches, beautiful countryside and of course the birthplace of Robert Burns. One of the reasons why people love Haven Holidays is because of the plethora of activities to keep everyone entertained throughout their stay, and Craig Tara really does not disappoint. It has both indoor and outdoor activities on offer so dependent on the weather there will always be something to do. Choose to climb on the multiple climbing walls or clamber across the inflatable obstacle course or enjoy a game of crazy and adventure golf or wiz around on junior segways. There's a creative suite, a sensory room and of course the arcade. Get wet and have fun in the large indoor swimming pool complete with flume rides, slides and waterfalls.
Choose from one of their caravan holiday homes, apartments or lovely lodges all offering something a little different such as outdoor living space and allocated parking to suit your budget and needs. There are a great choice of foods to eat at such as 'The Brigs of Ayr' restaurant serving family meals and refreshing drinks with perfect sea views. Whilst if you like fast food there are the firm favourites such as Papa John's, Burger king, Chopstix Noodles and the nations favourite Fish and Chips. With so much to do on the holiday park you may just struggle to get away for a day or two. However if you do there are many fine long sandy beaches complete with light houses to explore nearby.
Why is Craig Tara Holiday Park our Best Haven Holiday Park?
Dog friendly holiday park with a dog friendly beach nearby
Cookie and ice cream food outlets
Amazing indoor swimming pool with flume rides
Indoor entertainment area and outdoor adventure trail
Craig Tara Holiday Park
Dunure Road
Ayr
KA7 4LB
Tel: 01292 265141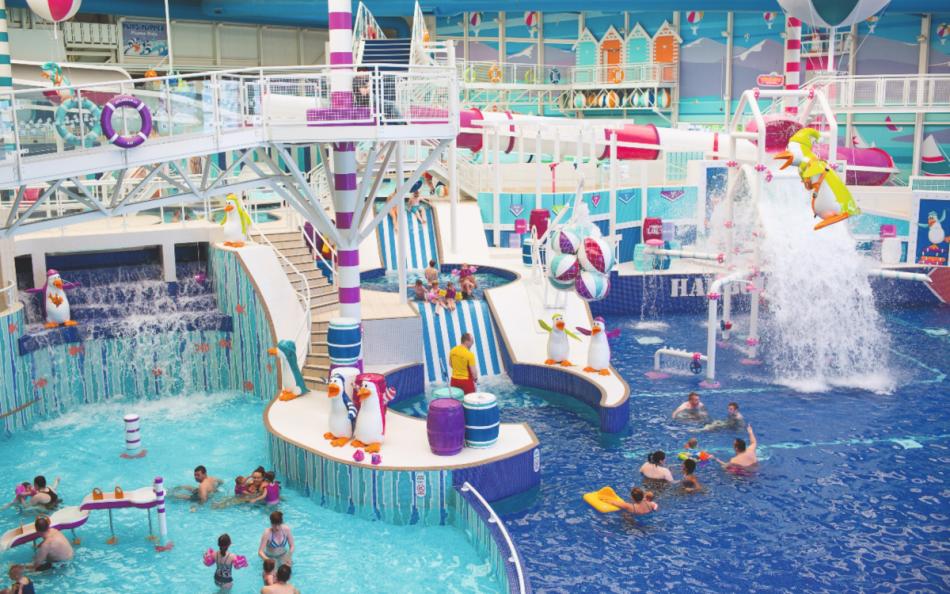 Thornwick Bay Holiday Village
Flamborough, East Yorkshire
Thornwick Bay Holiday Village is situated on the glorious and picturesque East Yorkshire coastline, perfect for those who love to explore rock pools, dip their toes in the sea and enjoy stunning cliff top walks.There are plenty of beautiful sandy beaches to visit nearby including Filey, Bridlington and Thornwick Bay itself.
Onsite you will find the usual Haven activities such as Segway and junior segways rides, archery and climbing walls, pottery, fire lighting and new for 2023 a NERF Training Camp. For those who look forward to the excitement of fun in the water there is a wonderful swimming pool including slides and kayak and paddleboard hire down on the lake.
Dogs are very welcome here and there is a wonderful adventure trail surrounding the holiday village to explore the bugs and flowers which grow on the north eastern coastline and countryside. There is entertainment throughout each day for all ages at the entertainment and show bar, or enjoy a family meal at the Lighthouse Bar and Restaurant whilst the kids play in the nearby play area. There's also a Cook's fish and chips serving Britain's favourite meal and a Bertie's Ice cream to complete a fine take out meal. Of course if you prefer to cook for yourselves there's a mini market on site selling all the daily essentials. Choose from a range of caravans and chalets including dog friendly and adapted options. With some features such as sea and lakeside views, and outdoor decking including outdoor furniture.
Why is Thornwick Bay Holiday Park a Top Haven Park?
Dogs friendly holiday park perfect for those who love to travel with their dogs
Filey, Scarborough and Whitby coastal towns all nearby
Kayak and paddleboard hire available from the lakeside 
Nerf training camp and all weather activity barn
Thornwick Bay Holiday Village
North Marine Road
Flamborough
East Yorkshire
YO15 1AU
Tel:01262 850369
Thornwick Bay Holiday Village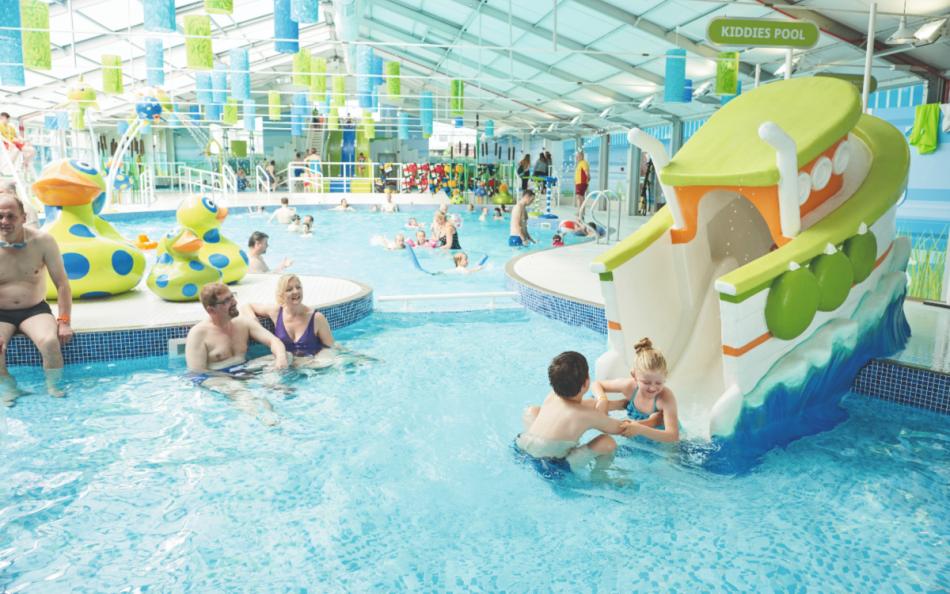 Poole, Dorset
Rockley Park Holiday Park is ideally located on the beautiful Dorset coastline and benefits from having its own access to Rockley Sands Beach which is dog friendly and enjoys having fantastic views of the nearby Poole harbour. A large natural harbour which is perfect for water sports enthusiasts, walkers, bird enthusiasts and nature lovers. If water sports are your thing, then the nearby Rockley water sports activity centre offers many activities such as stand up paddle boarding, kayak and sailing.
As usual onsite there are many activities for all members of the family such as the brand new NERF inflatable training camp, outdoor climbing, play areas and a bungee trampoline. There's both an outdoor and indoor heated swimming pool complete with flumes and slides. They have junior Segway rides, archery and crazy golf. There's daily entertainment for all throughout each day including the Seaside Squad offering education and stage shows.
They have the Haven's very own Mash & Barrel Restaurant serving dishes from breakfast through to dinner time, Cook's fish and chips and Papa John's takeaway serving freshly made pizzas and Bertie's Ice-cream serving cooling treats for desert. They also have a mini market which offers a variety of the daily essentials should you wish to cook your own meals. Choose from a variety of accommodation types including a range of caravans, lovely lodges and even glamping options.
Why is Rockley Park Holiday Park a Top Haven Park?
Caravan, lodge and glamping accomodation choices
Perfect area for watersports enthusiasts
Adventure Wonderland, Monkey World and Corfe Castle all nearby 
Sandbanks beach and Poole Harbour nearby
Rockley Park Holiday Park
Napier Road
Hamworthy
Poole
Dorset
BH15 4LZ
Tel: 01202 679393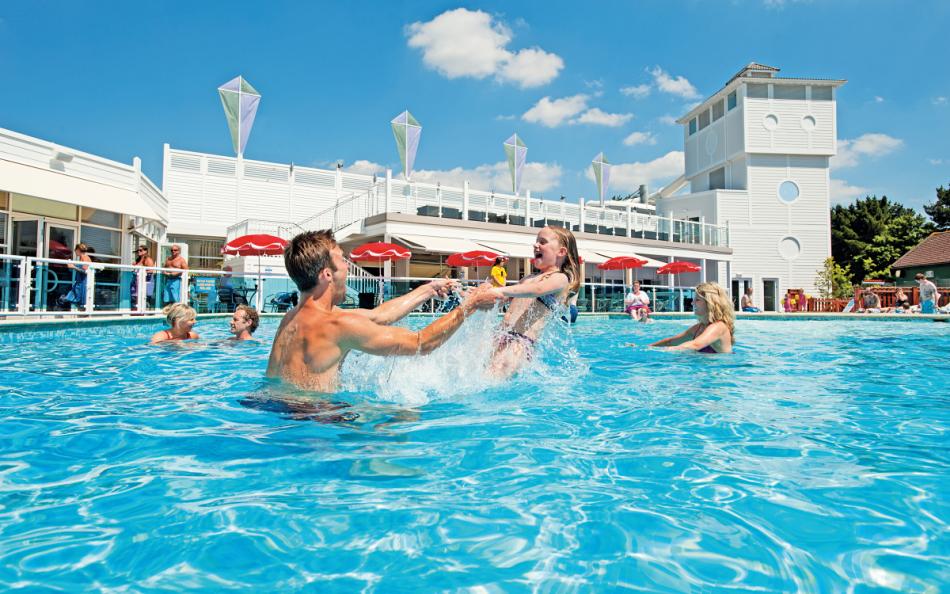 Flookburgh, Cumbria
Lakeland Leisure Park has an enviable and idyllic location. Here you can choose to stay in either a choice of caravan holiday homes or one of their lovely lodges, with some offering stunning coastal or tranquil lakeside views. On the lake, you can enjoy a range of water sports coaching sessions or simply hire and have a splashing great time on either a kayak, paddleboard or a more relaxing pedalo ride with friends. Back on land, you can enjoy a game of crazy golf, football golf or if you like to keep things more traditional a standard game of golf on their 9 hole pitch and putt golf course. There's archery, den building, an adventure trail, a nature trail, an aerial adventure course and outdoor play areas with two heated swimming pools to choose from, one being outdoor and the other indoor.
There's daily entertainment at the Marina Lounge including the Seaside Squad and an amusement arcade. Lakeland has a choice of eating venue's including take out fish and chip's at Cook's and freshly made pizza's at Papa John's. You can also head over to the Lakeside Bay Restaurant throughout the day where they serve food and refreshing drinks from breakfast through to dinner time, or if you prefer to cook for yourself the have a mini market onsite selling the daily essentials.
Nearby you can spend the day visiting the stunning Lake Windermere which is the largest lake in England or maybe a day at Morecombe Bay known for its sweeping coastal bay, promenade and backed by the Lakeland mountain views. 
Why is Lakeland Holiday Park a Great Haven Holiday Park?
Stunning coastal and lakeside scenery
Outdoor water sport activities available
Dog friendly holiday park with dog friendly and adapted caravans available
Indoor and outdoor heated swimming pools
Lakeland Leisure Park
Moor Lane
Flookburgh
Cumbria
LA11 7LT
Tel: 01539 558556
Lakeland Leisure Park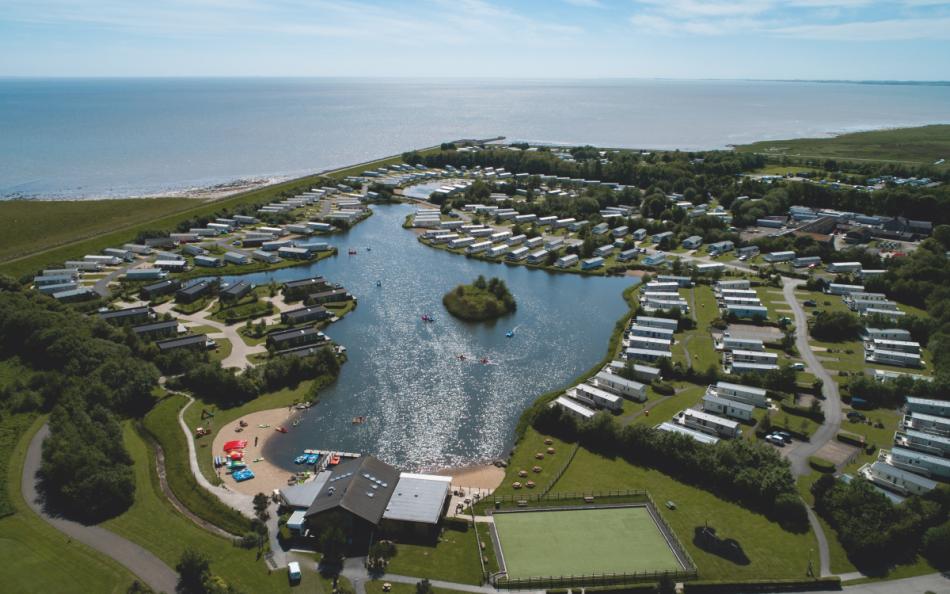 Gwynedd, North Wales
Hafan y Mor Holiday Park in North Wales is one of Haven's largest holiday parks and offers a huge range of activities and facilities. With so much on offer you may find it hard to leave which would be a shame as it's so close to the Snowdonia National Park and the gorgeous long, sandy and partly dog friendly beach. Choose from a range of caravan holiday homes, apartments and lodges to suit your budget and individual needs with some having furnished patios and veranda's, whilst others may have either sea or lakeside views, there's also dog friendly and adapted accommodation available.
There is a huge variety of dining options to choose from at the Coast House Bar & Grill. There's also Cook's Fish and Chips, Burger King, Papa John's, Millie's Cookies and Slim Chicken to choose from and of course a mini market if you prefer to select and cook your own foods.
The park has two entertainment venues to enjoy daily shows, or have fun in the amusement arcade, there's also the Box Bar and HMS Glendower pub to enjoy meeting friends and enjoying refreshing drinks. Your dogs are welcome as well, not only at the restaurant terrace but also in order to make sure the dogs are not left out, they even have a dogs obstacle and agility course.
Dog's aside there is a heated indoor swimming pool complete with water slides and flumes, a lazy river and swimming lanes. They have a new Nerf training camp, Segway rides, an indoor soft play area and den building, then there's the Dragon Lakes Adventure Village including activities such as The Jump, climbing walls and aerial adventures, a sand play area, 4 x 4 and tank off roaders. For a little more of a relaxing time you could consider the creative studio with activities such as paint & pottery or a pedalo ride.
Why is Hafan y Môr Holiday Park one of Haven's Best Holiday Parks?
Large range of activities from splashy fun in the swimming pool to outdoor den building
Sea and lakeside view holiday accommodation
Dog friendly holiday park including a dog agility area
Lots of dining options to choose from 
Hafan y Môr Holiday Park
Pwllheli
Gwynedd
North Wales
LL53 6HX
Tel: 01758 612112
Near Berwick-upon-Tweed, Northumberland
Haggerston Castle Holiday Park is a fantastic Haven Holiday Park set within the beautiful Northumberland countryside and boasts having its own castle whilst also being surrounded by woodland and seven lakes. Of course, many visit Haven sites for the many different activities on offer, however, many will find this holiday park extremely relaxing and enjoyable due to the tranquil lakeside walks and views. 
If it is the activities which are the lure to staying here you won't be disappointed. This holiday park has one of the new Nerf training camps, an inflatable obstacle course and a soft play area, there's also a mini and ariel adventure course, tank off roaders, bug hunts and paint a pottery. They have an indoor heated swimming pool and a 9 hole golf course. You can also enjoy relaxing pedalo rides around the lakes or for something even more relaxing, there's a Spa & health suite where you can enjoy the variety of treatments on offer or enjoy a relaxing sauna.
Haggerston Castle Holiday Park has an entertainment venue which provides daily entertainment and hosts the Seaside Squad. You can visit the outdoor Box bar or even the Tower Bar set within the castle itself for a refreshing drink and a catch up with friends. The Mash & Barrel serves food from breakfast through to dinner, alternatively there is a range of takeaway outlets such as Cook's fish & chips, Burger King, Papa John's Pizza's and a Chopstix Noodle Bar.
Choose from a range of caravan and lodge holiday homes including dog friendly, adapted units and those which benefit from picturesque lakeside views. Locally, there is lots to do for a great family day out such as a visit to Alnwick Castle, known for being used as a film location for both Harry Potter and Downton Abbey amongst others, or maybe a visit to the nearby Hadrian's Wall.
Why is Haggerston Castle Holiday Park a Unique Haven Park?
Lakeside and castle surrounding with pedalo rides
Dog friendly restaurant terrace, walking areas and accommodation available
Amusement arcade, Seaside Squad and other family entertainment
9 hole golf course and indoor heated swimming pool
Haggerston Castle Holiday Park
Beal
Near Berwick-upon-Tweed
Northumberland
TD15 2PA 
Tel: 01289 381333
Haggerston Castle Holiday Park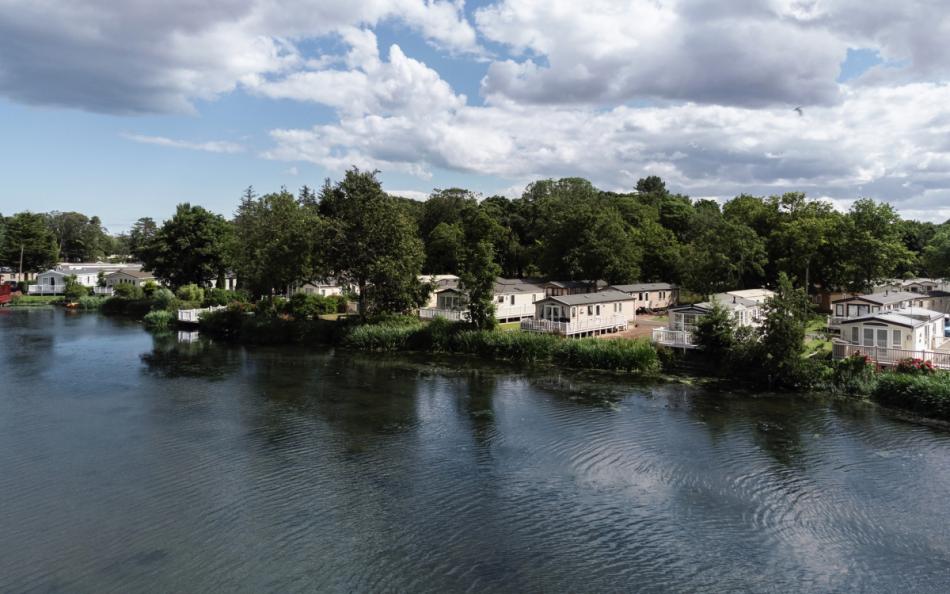 Exmouth, Devon
Located on the south coast of Devon near the bustling coastal resort town of Exmouth is Haven's largest holiday park, Devon Cliffs. As you might expect with this being Havens largest holiday park, it might be a good idea to hop onto one of their segways in order to explore what facilities, activities and attractions this park has to offer.
You could leap into action at the thrilling Jump or remain above ground and enjoy the aerial adventure course. Take a swim in either the indoor or outdoor swimming pools including slides and flumes, maybe try your hand and eye coordination skills with a game of adventure golf or archery. New for 2023 is the exciting NERF training camp, tube slides and an inflatable obstacle course, or maybe just take a relaxing stroll around the parks nature trail. There are two entertainment venues which provide daily family entertainment including The Seaside Squad, with an amusement arcade and three outdoor play areas.
There are a variety of food venues to choose from with Havens very own Cook's fish and chips takeaway, Papa John's Pizza's, Burger King and new for 2023 Slim Chickens, or enjoy a family meal and refreshing drink at the South Beach Cafe.
You can choose to stay in either a caravan holiday home or lodge depending on your budget or family needs including some with furnished decking and picturesque views. For a local day out there are nearby cycle trails, skate parks, Crealy Adventure Park and the historic cathedral city of Exeter. The award winning Sandy Bay beach known for its golden sands and rock pools which is ideal for families and is accessed from the park and is a safe beach, ideal for families.
Whys is Devon Cliffs One of the Best Haven Holiday Parks?
New for 2023 the Nerf training camp and inflatable obstacle course
Award winning sandy beachside location
Pet friendly accommodation and walking area's
Indoor and outdoor swimming pools complete with water slides
Devon Cliffs Holiday Park
Sandy Bay
Exmouth
Devon
EX8 5BT
Tel: 01395 226226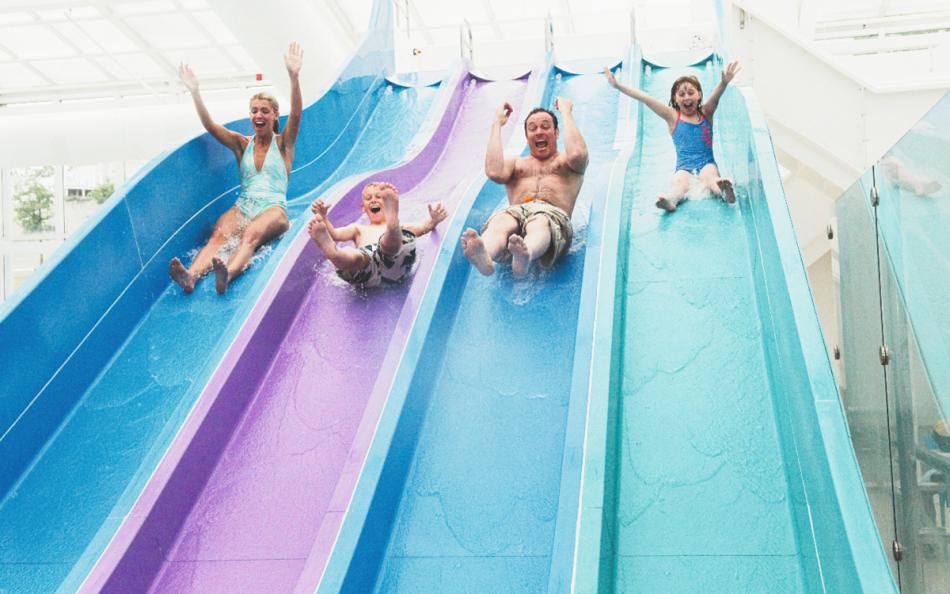 Near Great Yarmouth
Wild Duck Holiday Park benefits from a beautiful woodland location and is ideal for those looking to explore the local woodland area by foot, bike or even get involved in the den building and other ranger activities this Haven holiday park has to offer. However it's not only den building and bug hunts on offer here. Why not hire a pedal kart or a bike and explore what activities this Haven holiday park has to offer. There's a crazy golf course, outdoor play areas, sports court and nature trail. They have both indoor and outdoor swimming pools offering slides and lane swimming and new for 2023 there is the Nerf training camp.
Choose from a range of eateries such as Cook's fish and chips, Papa Johns or the Sitting Duck which serves food and drinks throughout the day. They also have an onsite mini market if you prefer to buy and cook your own meals. There's an entertainment & show bar where you can catch the Seaside Squad which is a firm family favourite. Or head off to the cashless amusement arcade for hours of family fun. They have caravan holiday homes and lodges with some offering picturesque and tranquil lakeside views complimented by fully furnished decking areas.
Why is Wild Duck a Unique Haven Holiday Park?
Lakeside and woodland views from some caravans that are stunning!
Great family days out at the nearby Great Yarmouth beach
New for 2023 The Nerf Training Camp
Dog friendly holiday park with dog walking areas
Wild Duck Holiday Park
Howard's Common
Belton
Near Great Yarmouth
NR31 9NE
Tel: 01493 780268
Wild Duck Holiday Park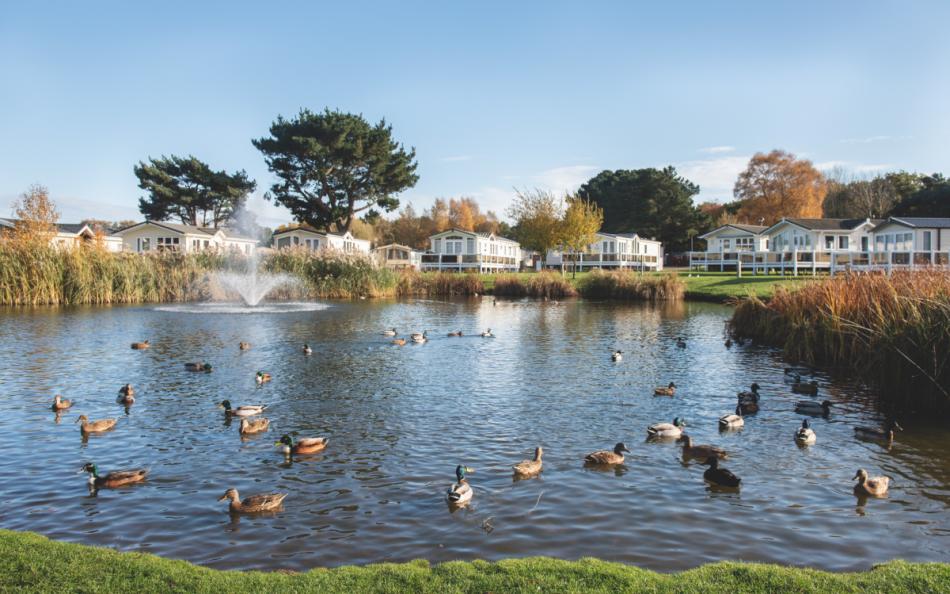 Bognor Regis, West Sussex
Church Farm Holiday Village is located close by to the dog friendly and beautiful shingle Pagham beach, nature reserve, lagoon and harbour. There's a choice of caravan and lodge holiday homes, with some being dog friendly and adapted for wheelchair users.
There's lots to do with activities such as a zip line, bungee trampoline, a soft play and outdoor play areas. There is bug hunting, archery, make a bear and a beautiful nature reserve to enjoy explorative walks nearby. Choose from either the indoor or outdoor swimming pools to make a splash or head off to the all-weather sports court to shoot some hoops.
Church Farm has a Cook's fish and chip takeaway and a Mash & Barrel restaurant serving meals and drinks throughout each day from breakfast through to dinner. If you prefer to cook there's an onsite mini market where you can purchase the daily essentials in order to cook up a tasty treat. Locally, besides idyllic and lazy days spent at the nearby beaches such as Bognor Regis there's also the Goodwood Estate known for the Festival of Speed and Chichester Watersports to visit.
Why is Chruch Farm a Favourite Haven Holiday Park?
Bug hunt, archery and den building activities available
Great location with lots of really interesting places to visit nearby!
Soft play and outdoor play area's
Caravan and lodge holiday homes available with a variety of features to choose from
Church Farm Holiday Village
Church Lane
Pagham
Bognor Regis
West Sussex
PO21 4NR
Tel: 01243 262635
Church Farm Holiday Village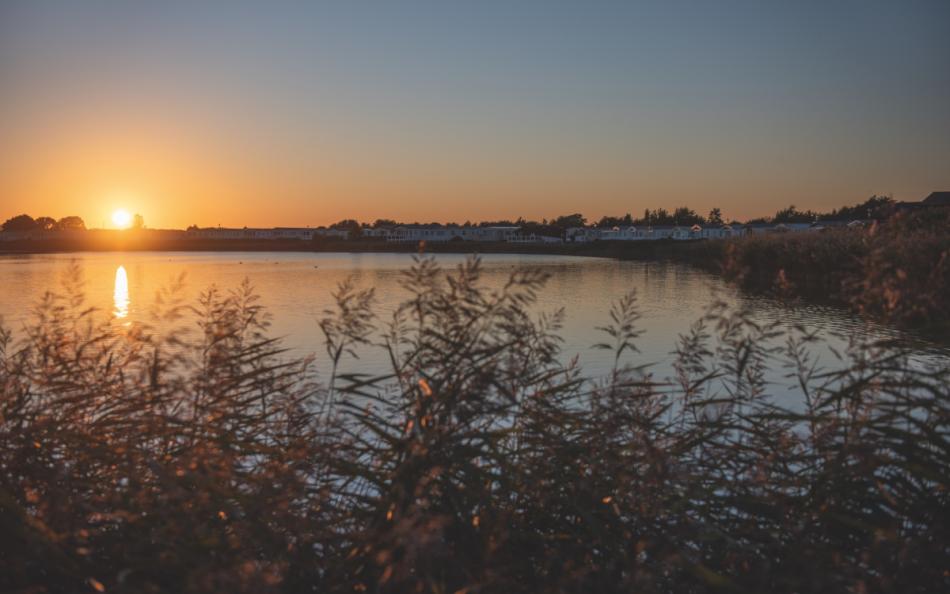 Hayle, Cornwall
Rivere Sands Holiday Park is located within the beautiful St Ives Bay, Cornwall and benefits from direct access to the beach which is perfect for days spent body boarding, surfing and long family strolls. Besides day trips to the nearby and vibrant traditional harbour town of St Ives and the Eden Project, this Haven holiday park has lots to keep the whole family entertained. There's den building, bug hunts and archery coaching. Surf tuition, a mini aerial adventure course, outdoor play areas and both indoor and outdoor swimming pools.
There is daily entertainment including The Seaside Squad, amusement arcades and various eateries including those serving delicious meals and refreshing drinks with outdoor terraces and stunning coastal views. Of course there is always Cook's fish and chips and Papa Johns takeaways if you prefer to grab and go and a mini market if you prefer to cook your own daily meals.
Choose from a range of caravan holiday homes to suit your family requirements however please note this holiday park does not currently offer dog friendly accommodation.
Why is Riviere Sands a Great Haven Family Holiday Park?
Beachside location and stunning coastal far reaching views
A variety of onsite places to eat and relax with family and friends
Daily family entertainment including The Seaside Squad
A whole heap of daily day trips to consider such as trips to Lands End
Riviere Sands Holiday Park
Riviere Towans
Hayle
Cornwall
TR27 5AX
Tel: 01736 752132
Riviere Sands Holiday Park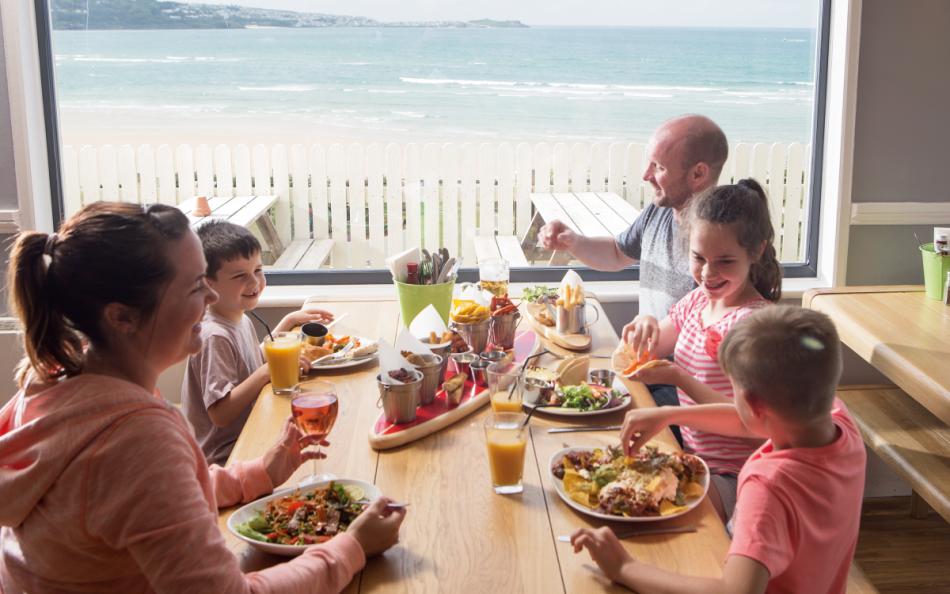 Are these Your Favourite Haven Holiday Parks
We love feedback and we would love to hear from you. If you think that there is a park here that we have missed, got wrong or is rubbish, please let us know via our contact form. Parks change constantly, some get better and some getworse so if you have an opinion about any Haven caravan parks, let us know!