Best Dog Friendly Holiday Parks in Sussex
See Our Favourite Dog Friendly Caravan Parks in Sussex Here
Sussex is an ideal location for a dog friendly holiday with a great range of beaches, plenty of walks and the South Downs National Park to explore, it really is dog heaven! Finding a great holiday park in Sussex that is dog friendly has just got easier as we have a selection of what we view as the best dog friendly holiday parks in Sussex. Whether this is down to additional amenities or great locations for dog walks, being near dog friendly beaches or out in the country, have a read of our top dog friendly holiday parks in Sussex for a more informed choice and a better holiday for your family and your pet!
Chichester, Sussex
Chichester Lakeside Holiday Park in Sussex is a stunning park that is almost set on an island surrounded by lakes and nature.  The park sist in the middle of ten stunning fishing lakes so walking your dog around these lakes is a great way to get outdoors, exercise and for you both to enjoy the fresh air, tranquility and the beautiful nature that has blossomed over the years. The park enjoys really good customer reviews for the quality of service and the location and ambience around the park with a lot of repeat bookings.
This park is ideal if you re a family looking for a tranquil park in a countryside setting that is peaceful and offers lots of fun and amenities for the family as well. If you enjoy fishing, the park is perfect with ten well stocked lakes so you can combine a family holiday with your perfect experience holiday.  The parks is criss crossed with numerous paths around the lakes making it a great dog friendly holiday park in Sussex and you are never stuck taking the same route again or restricted to a dog walking area although dogs must be on leads for their own safety and that of the anglers.
Chichester Lakeside Holiday Park also has some great facilities, there is no indoor pool but there is an outdoor pool as well as a bar and restaurant, amusement arcade and entertainment although acts are restricted to the weekends. There are numerous activities as well such as archery, Segway riding and craft pottery workshops. There is plenty to do around the park and Bognor Regis is just a short drive along the A259 with some great beaches to explore including Aldwick Beach. 
Why is Chichester Lakeside is a great dog friendly holiday park?
•    Lots of walks around the lakes so you never get bored
•    Family friendly with entertainment and activities
•    Beaches nearby and Bognor Regis to explore
•    Enjoy a spot of fishing, there is plenty to choose from
Chichester Lakeside
Chichester Lakeside Holiday Park
Vinnetrow Road
Chichester
Sussex
PO20 1QH
Telephone: 01243 218520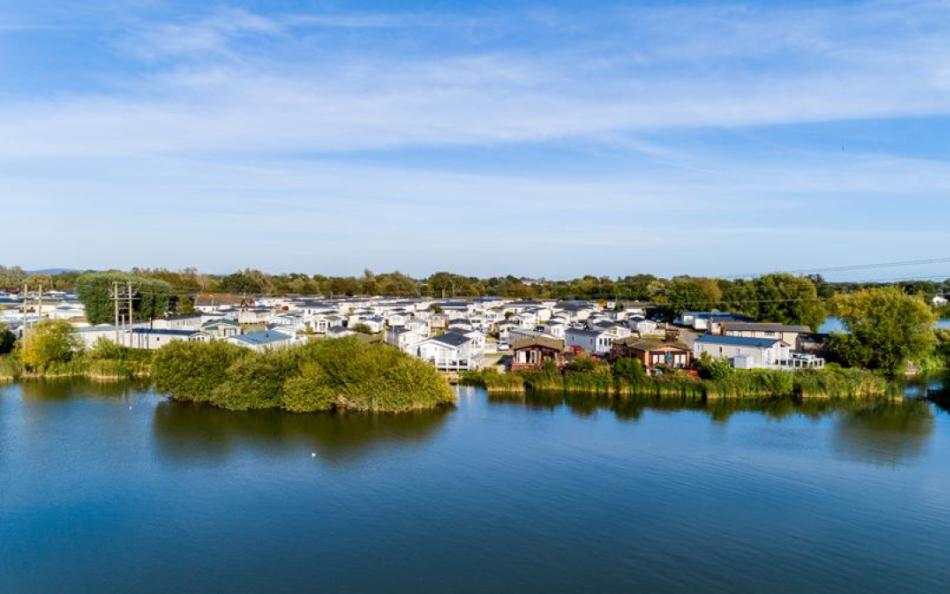 Bognor Regis, West Sussex
Church Farm Holiday Village is great for dogs as it sits right next to Pagham Beach which is dog friendly all year round. This is a shingle beach backed by the lagoon that also sits next to the holiday park so nature is right on your doorstep. Pagham Beach is a relatively quiet beach, even on the hottest days and offers plenty of space for walking and letting your dog play in the sea. The park itself is dog friendly but dogs must stay on the lead whilst on the park. There are dog friendly caravans on the park but you are limited to the silver and bronze models.
As with the majority of the Haven parks, Church Farm Holiday Village is geared towards family holidays and has a great range of facilities including both indoor  and outdoor pools and the indoor pool has a flume for adults and kids to blow some energy, there is also a pretty sun terrace by the outdoor pool so you can relax whilst the kids enjoy themselves. If you get bored, you can enjoy a swing down the zip slide or have a Segway experience and as always, there is both kids and adults entertainment on the park. A great holiday park for families looking for a dog friendly family caravan holiday right by the beach with all of the facilities that you need.
Why Book Church Farm Holiday Village for a Dog Friendly Caravan Holiday?
•    Dog friendly beach and lagoon nearby
•    Haven park with all of the facilities for families
•    Bognor Regis is a short drive away
Church Farm Holiday Village
Church Lane
Pagham
Bognor Regis
West Sussex
PO21 4NR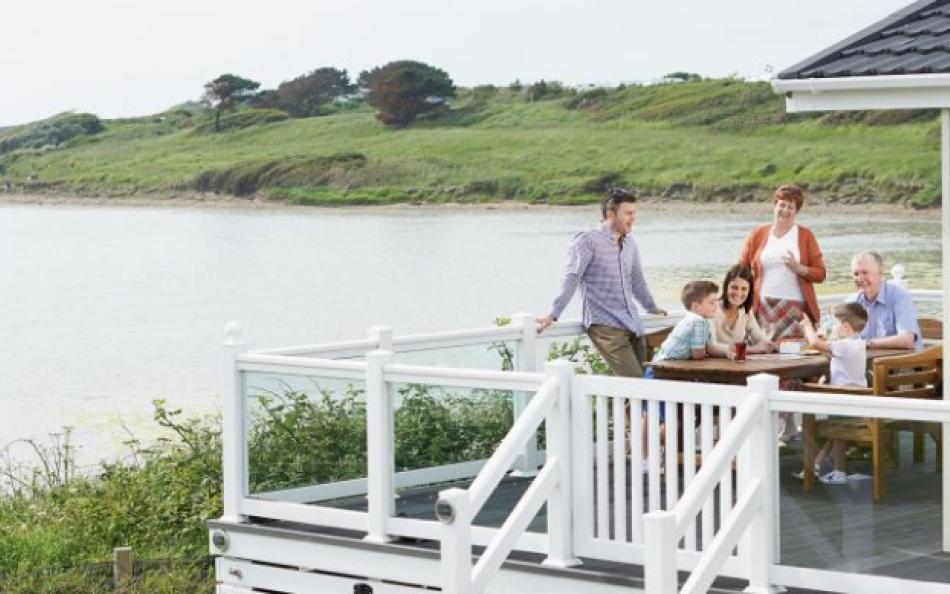 Chichester, Sussex
Medmerry Park is under going something of a transformation with a new major investment announced and it really deserves a mention here because it goes out of its way to be dog friendly and there are four beaches nearby although certain areas of these beaches are restricted for dogs during specific times of the year.
First, you get the accommodation that your family and your dog deserve fort a nice holiday by the beach. The dog friendly accommodation at Medmerry Park is great, you can even have a dog friendly luxury chalet with your own hot tub so this park is ideal if the quality of where you stay is important for your holiday! There are also large dog fields on the park where the dogs are allowed to run off their leads, they must be on lead throughout the rest of the park. Dogs are also allowed in the main conservatory apart from on music nights and can accompany your family for a meal.
Medmerry Park is a quiet park and does have some great facilities, you can even try your hand at stand up paddle boarding. There is a pretty outdoor swimming pool with loungers open during the summer months and a crazy golf course, tennis court and adventure playground.  The bar and restaurant is high quality and also offers entertainment during the main season. In summary, a great park in Sussex that supports dog friendly holidays, it is welcoming and has a friendly feel with an emphasis on quality that is constantly evolving.
Why is Medmerry Park a Great Dog Friendly Holiday Park in Sussex?
•    Geared towards dog friendly holidays with great accommodation
•    Family friendly and a more informal feel
•    Near to a selection of beaches in a fantastic location
Medmerry Park
Stoney Lane
Chichester
Sussex
PO20 7JP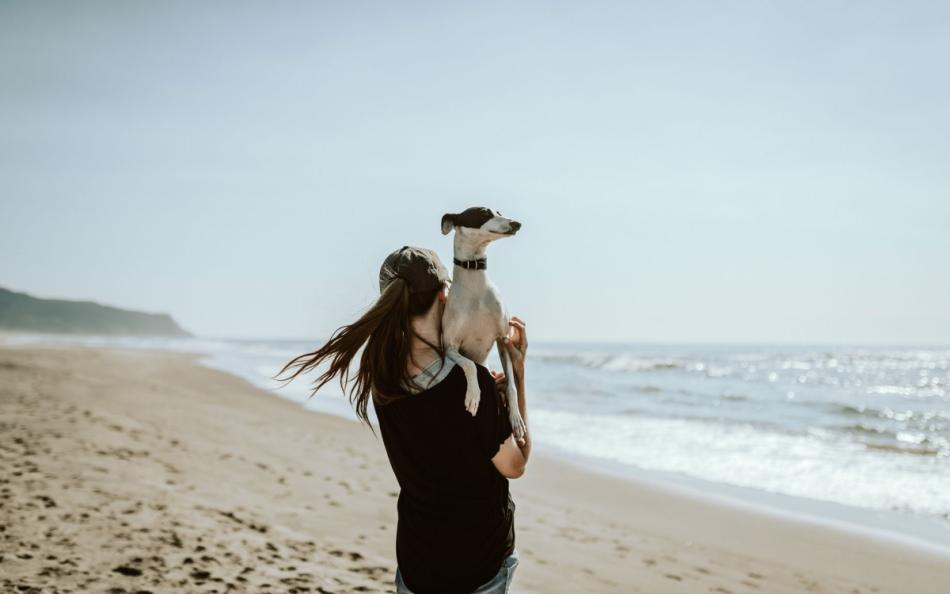 Have you been on holiday to a great park in Sussex with your dog, please feel free to contact us with your recommendations as we would love to hear from you. We aim to help others choose the best holiday for them, if you feel that their is a great park that accepts dogs in Sussex, please contact us now.
View further dog friendly holiday parks in nearby regions