Dog Friendly Holiday Parks in Norfolk
Norfolk has always been a popular tourist destination with established resorts like Great Yarmouth and Hunstanton, there are beautiful towns like Cromer and King's Lynn and stunning tourist spots like Blakeney Point. Norfolk has a lot to offer and with families taking their pets on holiday, we thought that providing our top dog friendly holiday parks in Norfolk would help with a search.
Bringing your pet on holiday is now a way of life for many families and consideration has to include your dog so we have highlighted some holiday parks in Norfolk with dog friendly caravans that welcome dogs and are in great locations for a dog friendly holiday in Norfolk. Dogs love to walk and they usually love the sea, the parks we have here offer great walks, are pet friendly and in locations that offer a range of walks and sea trips so that your dog can enjoy a splash around. Click here to view our favourite Dog Friendly Holiday Parks across all counties.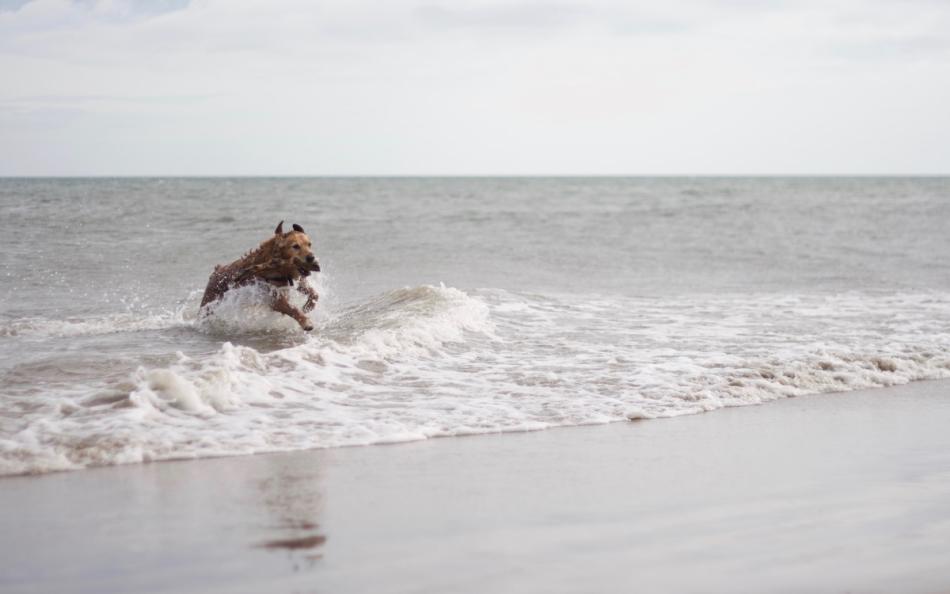 Caister-on-Sea, Norfolk
Caister-on-Sea Holiday Park is a dog friendly holiday park right by the beach and what a beach. A top pet friendly holiday park right on the Norfolk coast with miles of sandy beaches for your dog to run around and dogs are allowed all year around. This is a top holiday park if you are planning a caravan holiday on the Norfolk coast and they even have an obstacle course for dogs called the Bark Yard, it is nice when parks actually do a little bit more for families that want to bring a pet!
Caister-on-Sea Holiday Park is also great for a family holiday, one of the oldest parks in the country and you can see why because the location is great! The park has grown with new facilities and upgrades constantly with a new adventure village being the latest addition. As a Haven park, you get all of the facilities you would expect, full entertainment program, indoor pool, outdoor play area and lots of activities for all of the family. Dogs are also allowed on the restaurant terrace and must be kept on leads at all times, apart from when they are in the dog walking area!
Why Choose Caister-on-Sea Holiday Park for a Dog friendly Holiday in Norfolk?
Right next to a dog friendly and family friendly beach.
Doggie obstacle course to keep your best friend exercised!
Family park with all of the facilities including an indoor pool.
Lots to do from junior segways to an aerial adventure course.
Caister-on-Sea Holiday Park
Ormesby Road
Caister-on-Sea
Great Yarmouth
Norfolk
NR30 5NQ
Tel: 01493 728931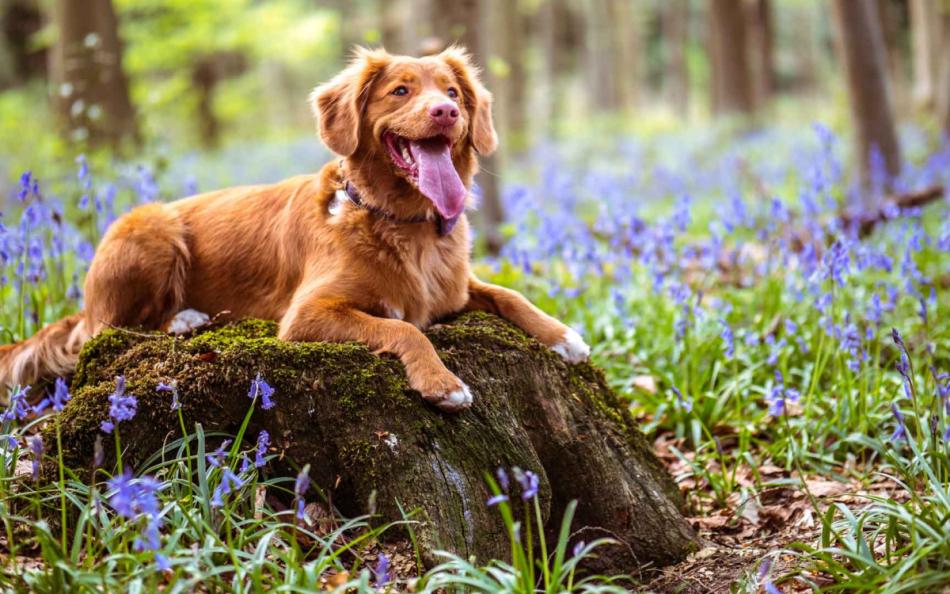 Thetford, Norfolk
Thorpe Forest Norfolk is part of the Forest Holidays Group on the Norfolk and Suffolk border by the River Thet and offers an alternative to traditional holiday parks with a specific accent on activities, adventure and conservation. The park is pet friendly and the real bonus here are the number of dog friendly woodland walks. This park is more about relaxation, getting away from it all and enjoying nature. By design, all of the lodges are really well spaced out and blend in with the environment so there is plenty of space to exercise your dog whilst on holiday. The only issue we have is the cost of bringing your pet, we think it is a bit pricey to be fair but your dog will love the location.
Thorpe Forest Norfolk offers accommodation set around an established broadleaf and pine forest with a maze of woodland walks. You can walk alongside the river, or try a canoe, try your hand at tree climbing or forest survival and learn about the wildlife in our forests. This is a holiday park for couples wanting a relaxing escape in pure peace or for families that want natural adventure, your dog will love the walks as well.
Why is Thorpe Forest Norfolk a Great Dog Friendly Park?
Surrounded by forest with endless woodland walks.
Great dog friendly accommodation with hot tubs as standard.
Ideal for an adventure holiday or as a peaceful getaway.
Ideal for couples or large families.
Forest Holidays Thorpe Forest
Shadwell
Thetford
Norfolk
IP24 2RX
Tel: 03330 110 495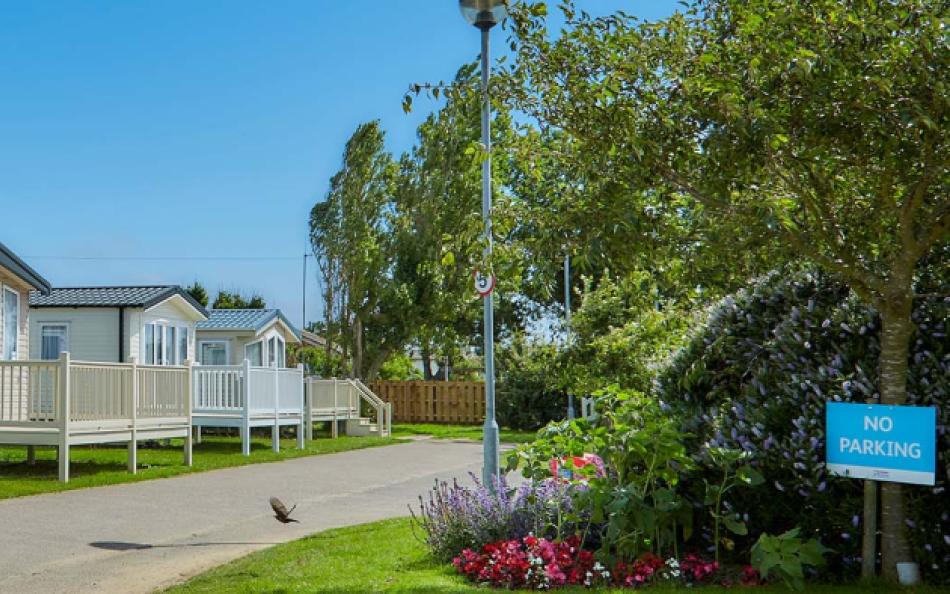 Great Yarmouth, Norfolk
California Cliffs Holiday Park is a pet friendly holiday park right by the beach and close to Great Yarmouth on the Norfolk coast. In fact, it is very close to Caister-on-Sea Holiday Park in a well-established tourist area. We really cannot avoid California Cliffs Holiday Park as a mention here because it is one of the most popular parks in the area and part of the Parkdean resorts Group so you know what you are getting.
The park has everything you need for a family holiday including indoor and outdoor pools and the legendary Parkdean entertainment team and program which we love. Standard park rules apply such as having your dog on a lead at all times and the beach is the main draw, miles of golden sands for your dog to explore.
California Cliffs Holiday Park is real go for it family friendly park with everything to enjoy from the fun slide in the pool to go-karting, crazy golf and a range of sports activities all co-ordinated by the entertainment teams.  There is a full entertainment program as well, never a dull moment at California Cliffs Holiday Park. Our only gripe really is that the choice of accommodation that is pet friendly here is pretty limited, but then they don't charge the earth for bringing your dog!
Is California Cliffs Holiday Park Great for a Dog Friendly Holiday?
We think yes, set by a beautiful beach with plenty of space.
Parkdean's legendary entertainment program will keep your kids busy
Great location and great facilities on the park.
Scratby Cres
Great Yarmouth
Norfolk
NR29 3QU
Tel: 0330 123 4958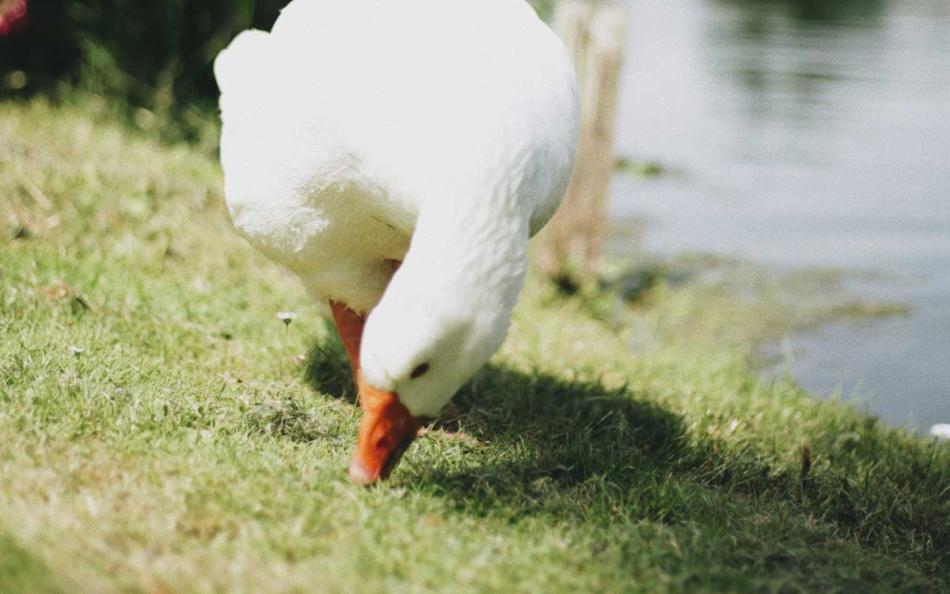 Belton, Near Great Yarmouth
Wild Duck Holiday Park combines all of the benefits of the other parks in one. It is situated on the edge of Belton with Gorleston-on-Sea and Great Yarmouth just a very short drive away and yet it is tranquil with a woodland feel and all of the facilities that you need. If you want a park that is woodland based, bounded by nature but with easy access to a range of beaches, this is a great choice. If you want to bring your dog on holiday, this combination is great. There are lovely woodland walks around Wild Duck, your pet must be on a lead though! Combine that with an energetic sprint down the beach, dogs just love beaches don't they, then you have everything for your dog and for the family.
As you would expect from a Haven park, you get an indoor and outdoor swimming pool, all of the entertainment for adults and children but with a more environmental feel. Enjoy den building, woodland walks, a nature trail, kart hire and archery, there is a lot on here that you may not get at other parks. There is also a good range of dog friendly caravans here although the lodges are not currently pet friendly. All in all, a great combination of woodlands and trails to explore and just a short drive to a number of beaches.
Why Choose Wild Duck Holiday Park for a Pet friendly Holiday in Norfolk?
Lots of walks around the park to keep your dog happy.
Plenty of beaches nearby, great for a summers day or evening swim!
Good facilities, entertainment and two pools.
Nature trails, den building and some more unusual activities for kids.
Wild Duck Holiday Park
Howard's Common
Belton
Near Great Yarmouth
Norfolk
NR31 9NE
Tel: 01493 780268
We hope that you have enjoyed our pet friendly holiday parks in Norfolk and if you think that we have missed a holiday park that really goes out of its way to welcome dogs, please let us know. If you have a dog in your family, it is so much nicer to take it away with you as your dog is part of your family and we recognise that.
View Further Holiday Parks in Norfolk