Holiday Parks in Dorset with Static Caravans for Sale
Looking to buy a holiday home in Dorset or for holiday parks in Dorset with static caravans for sale, we have gathered a few ideas for you here. Buying a static caravan or holiday lodge on a park has never been easier as demand for holiday homes on parks has sky rocketed. For many, the option of buying a second home is now out of reach, especially in Dorset as house prices have risen so much that they are not affordable. Buying a static caravan provides you with the opportunity to own a second home at a much lower cost. There are pros and cons of course, caravans tend to depreciate in value and houses appreciate, caravans have much lower running costs and houses can be rented all year around.
The number of parks in Dorset offering holiday homes for sale has increased significantly in recent years as demand has exploded. Each park has different facilities, locations and different costs so doing your research is very important. Have a list of your priorities, what matters the most to you and start off by looking at a small selection of holiday parks in Dorset with caravans and lodges for sale here.
Weymouth, Dorset
Weymouth Bay Holiday Park is part of the Haven group, one of the largest park operators in the country and is situated near to Bowleaze Cove at the eastern end of Weymouth Bay. Weymouth has a beautiful beach, lots of tourist attractions and places to visit in the nearby area and a very interesting town to explore. Weymouth Bay Holiday Park is a large park with a great range of facilities, there is even a lazy river that connects to the indoor pool. As a large park, it has everything for an active family holiday with a great entertainment schedule for all of the family on a popular park.
Weymouth Bay Holiday Park is geared up to holiday home ownership, there is even a private reception for home owners, you even get a privilege card with discounts. As one of the largest operators, you can also benefit from their buying power as they have a range of holiday homes for sale at very competitive prices. This park is ideal if you want to buy a caravan on site on a Dorset holiday park that has all of the facilities, dog friendly and near a great beach.
Why Buy a Static Caravan at Weymouth Bay Holiday Park?
•    Established holiday park in Dorset near to Weymouth beach.
•    Buying power means competitive prices for new static caravans
•    Great facilities, ideal for families looking to buy a caravan.
Weymouth Bay Holiday Park
Preston
Weymouth
Dorset
DT3 6BQ
Tel: 0333 202 1460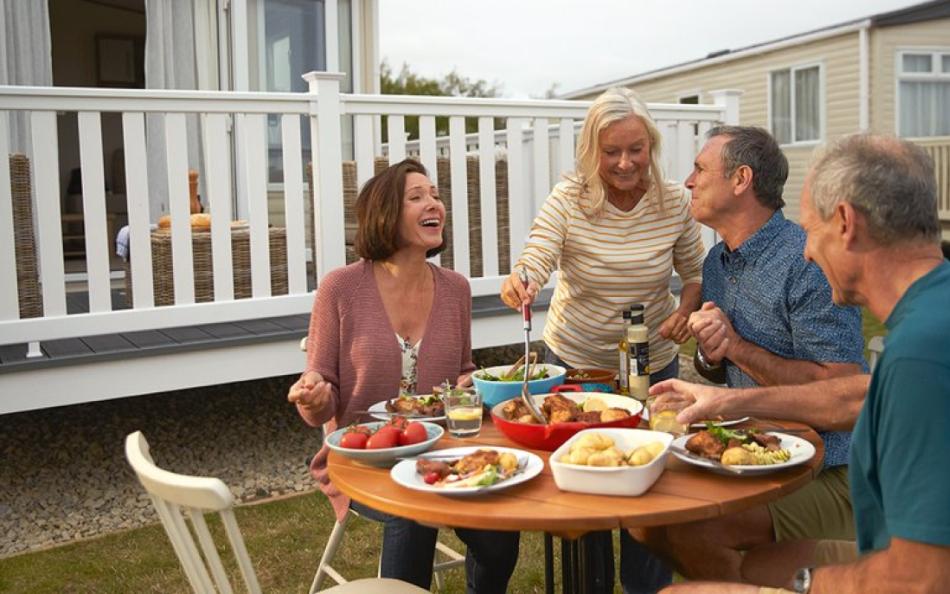 Dorchester, West Dorset
Gorselands Caravan Park is a simple and small six acre park with one advantage over many of the other parks, the views. This is not a holiday park if you are looking for entertainment, big facilities, activities and so on, this is a holiday park where you can buy a static caravan and relax. Because the park is relatively small, there is a more relaxed and informal and friendly feel, the areas around the caravans are personalised to a certain extent and you get to know the other owners.
There are two aspects that make Gorselands Caravan Park really stand out.  First, the views and the tranquillity of the park, it is really peaceful and the views to the ocean over the countryside and Chesil beach at west Bexington are just stunning, they really have tried to get a good view from every caravan, a gorgeous location. The second is actually the physical location of the park as it is near West Bexington, Weymouth and West Bay so if you want to go out and explore, there are so many places to visit.
Why is Gorselands Caravan Park Ideal for Buying a Holiday Home?
•    Relaxed, tranquil, informal atmosphere.
•    Views to the sea are just breath taking.
•    A great location with West Bay and Weymouth a short drive away.
Gorselands Caravan Park
West Bexington-on-Sea
Dorchester
West Dorset
DT2 9DJ
Tel: 01308 897232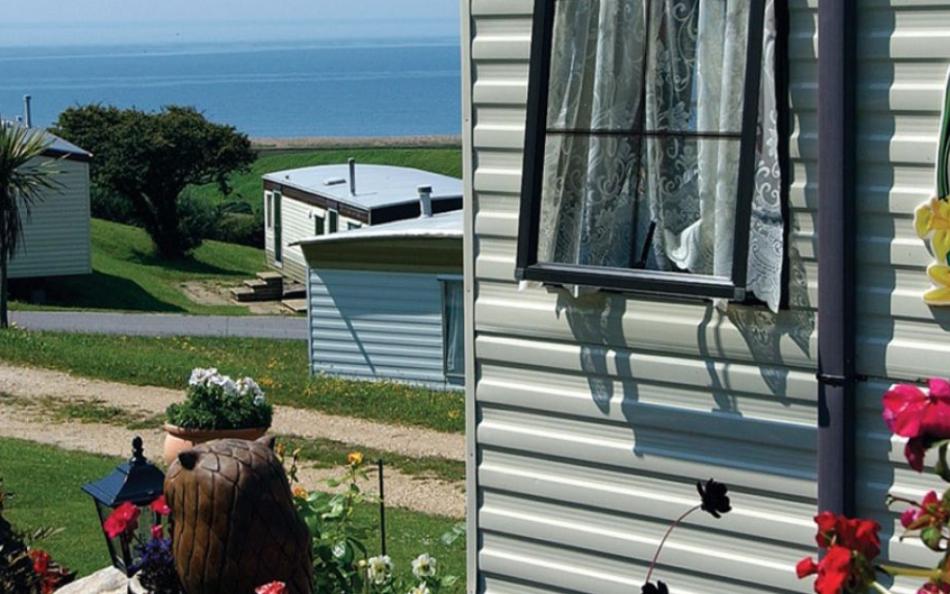 Charmouth, Dorset
Wood Farm Holiday Park in Charmouth offers a bit of everything. You have a great location, set on the edge of Charmouth and backed by sweeping countryside with the bonus of a very short drive down to the stunning Charmouth Beach, actually you could walk it, just a bit hilly coming back up. You have the stunning views and the park has been set out to take advantage of those views plus the tranquil atmosphere. Then add in the facilities including a fishing lake, heated indoor pool, bar, playground, shop and tennis court and the mix becomes perfect.
Wood Farm Holiday Park offers more than a park in a great location, the facilities are a bonus. The park has a really quiet, open feel about it as well, the caravans are really well spaced out so you don't get the cramped atmosphere on some parks and if you love a bit of fishing, Charmouth and the surrounding area, this really is a park that you should look at if you are researching caravans for sale on parks in Dorset.
Wood Farm Holiday Park
Axminster Road
Charmouth
Dorset
DT6 6BT
Tel: 01297 300819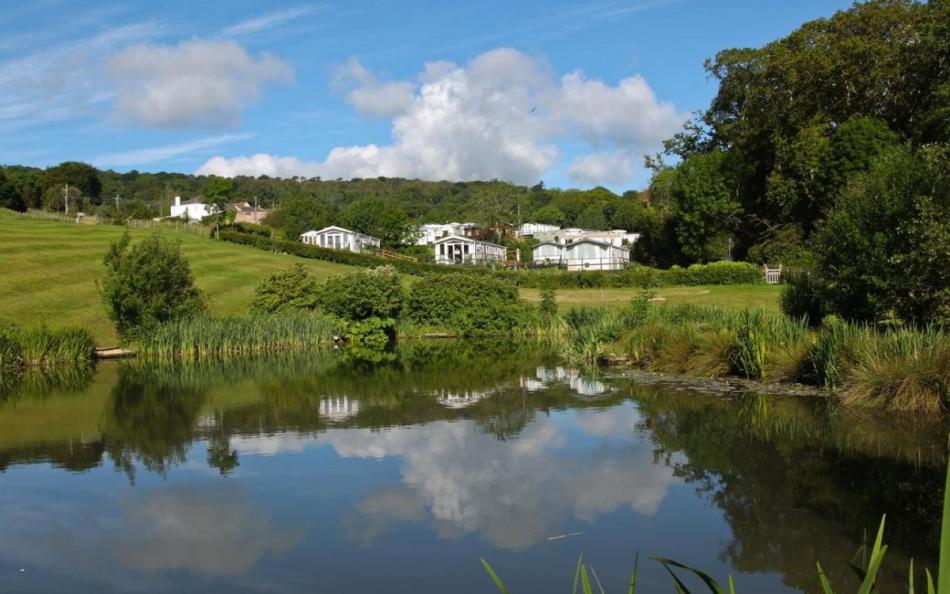 Christchurch, Dorset
The oldest park in the Hoburne Group, Hoburne Park is on the edge of Christchurch and close to Highcliffe Beach and is one of the oldest holiday parks in the country. This is the second park in the Hoburne Group to be highlighted here and with good reason. As a park operator that has been selling caravans on holiday parks in Dorset for many, many years, you know you are in good hands here. The park has a lot going for it, in a great location and near the beach whilst maintaining Hoburne's high standards in which they maintain all of their parks.
The park is only about 500m to the beach and around 2km to the centre of Christchurch so the location is excellent. The park has an indoor and outdoor pool, Sammy's kids club, adventure play ground and indoor soft play area, games area, entertainment, sauna, steam, room, café and a lot more. The Hoburne parks are geared towards the quality end of the family holiday park market with great entertainment, especially for families with younger children. The park itself is in a great location if you want to buy a static caravan on a medium sized park with good facilities and a lot going on.
Hoburne Park 
Hoburne Lane
Christchurch
Dorset
BH23 4HP
Tel: 01425 282381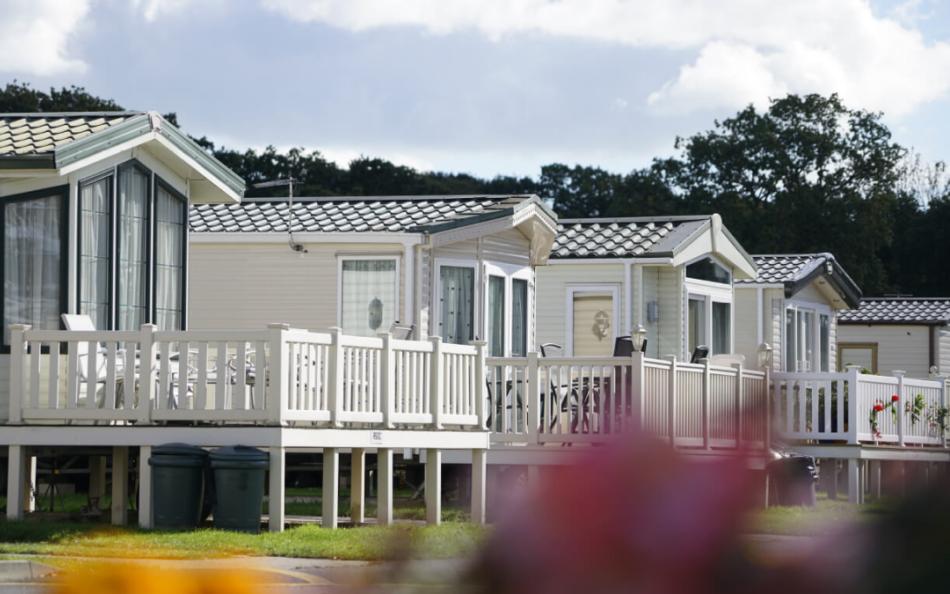 With the ever growing popularity of owning a caravan and lodge on a holiday park, Dorset has to be up there in the top locations. For many in the South East and Midlands, it offers easy access and a completely different rolling countryside feel. The coastal towns and villages are all very well kept and there are some wonderful beaches along the Jurassic coast. If you think there is a holiday park with holiday homes for sale that deserves a mention here, please get in contact with us as we would love to hear your input.
View Further Holiday Parks with Holiday Homes for Sale in nearby regions