Best Holiday Parks in Devon to Buy a Static Caravan
Ever thought about buying your own holiday home on a holiday park, now could be the time!  A lot for holiday parks now are offering you the opportunity to buy a static caravan or a holiday lodge on a park and some parks now have 11 months of the year licence. For more inspiration and research, why not have a look at our top 10 family holiday parks in Devon, the very best dog friendly Devon parks, some of the finest holiday parks by Devon beaches or grab yourself a bargain with the latest fantastic offers on Devon caravan holidays.
    
Why is buying a static caravan on a holiday park now such a great option? 
House prices in Devon have soared, house prices near the sea in Devon have gone up even more, in some of the most popular resorts like Croyde and Salcombe, properties over the million pound mark are now common. This means buying a holiday cottage just is not feasible. It makes buying a static caravan on a holiday park a real financial alternative. Static caravans and holiday lodges have improved significantly, you can get double glazing, central heating, insulation and benefit from the facilities that the park has to offer! A lot of holiday parks also now allow you to sub let your holiday home so that you can recoup the costs of running the holiday home through the year and the initial investment costs and enjoy a free holiday.
Here we look at five holiday parks in Devon where you can buy a static caravan or a holiday lodge and enjoy the freedom that owning your own holiday caravan in Devon has to offer.
 
Exmouth, Devon
Devon Cliffs Holiday Park is completely different to the above two parks with a lot going on and is a large holiday park with a wealth of facilities and direct access to a beach. For example, there are 12, yes 12 food and drink venues on the park! The other aspect is the Devon Cliffs is dog friendly and that is a real positive point for many potential home owners although dogs are not permitted on the beach from May to September. With three outdoor play areas, an indoor and outdoor heated pool, adventure golf course, nature trail and more, there is a lot to do here.
We also think that Devon Cliffs Holiday Park is a great place to buy a static caravan in South Devon because of its location. Exmouth has plenty going on and is a vibrant sea side town with a popular beach. You can easily visit the nearby cathedral city of Exeter which now hosts a great range of fashion shops and has expanded and has a bustling high street and a pretty quay area with lots of activities. There are so many attractions nearby, it is impossible to list them and a great day out is Crealy Theme Park with lots of rides and attractions to enjoy. Devon Cliffs Holiday Park ticks all of the boxes if you are looking to buy a static caravan on a holiday park with lots of facilities, games and fun for children and adults.
Devon Cliffs Holiday Park
Sandy Bay
Exmouth
Devon
EX8 5BT
Tel: 01395 226 226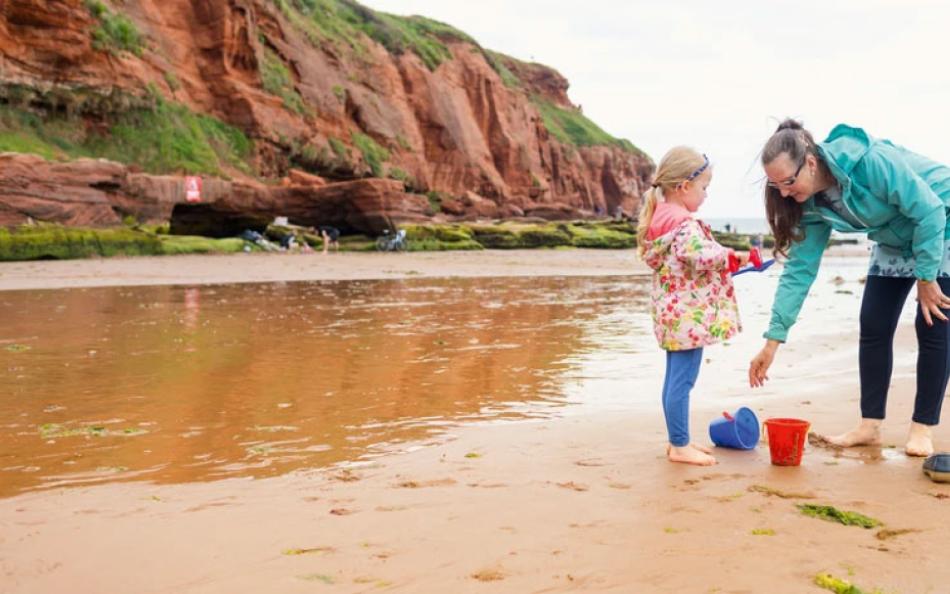 Near Torrington, North Devon
Symtham is similar to Hedley Wood in that it sits in a rural location near the town of Torrington in North Devon. This is also a rural holiday park and has won several David Bellamy awards for conservation. The park is medium sized and the caravans are really well spaced out providing beautiful views without the cramped feeling that you can find on many parks.
This is a park that is ideal for families or couples looking for a rural and relaxing second home, it also has direct access on to the Tarka Trail. This is the former bed of the railway from Barnstaple to Torringon and across the bridge from Barnstaple to Braunton, a stunning path that is ideal for people that love to cycle and walk with an abundance of nature and great views along the entire stretch.
Smytham Holiday Park has an outdoor heated pool, games room, badminton court and play area for the children. This is a park ideally suited for those that want to get into Devon's beautiful countryside and escape the hustle and bustle. The nearby town of Torrington has a Lidl supermarket and an M&S Food store along with RHS Rosemoor which is a great day out for the family in stunning gardens. A great park if you want to buy a holiday home in Devon for relaxing breaks.
Smytham Holiday Park
Little Torrington
Devon
EX38 8PU
Tel: 01805 622110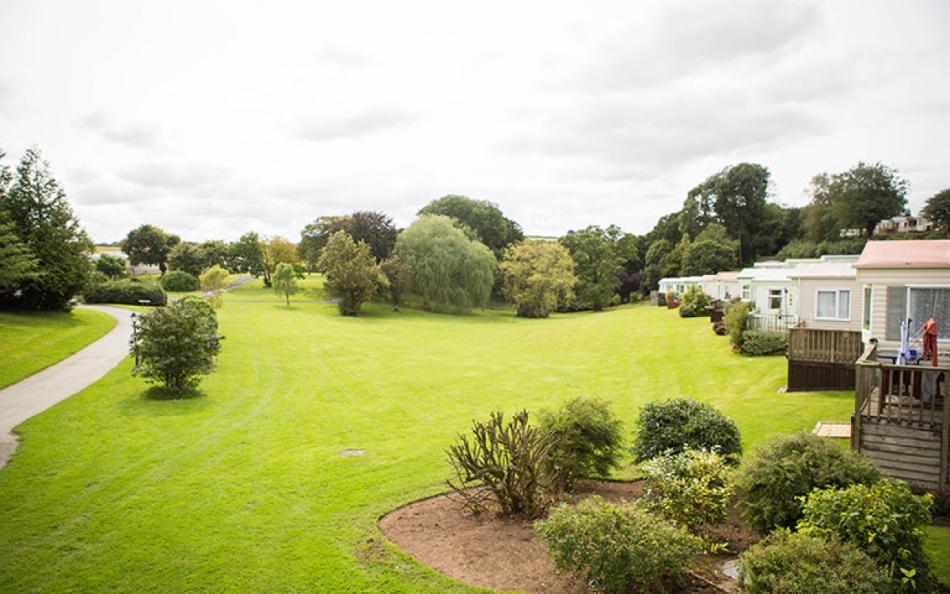 Holsworthy, West Devon
Hedley Wood Holiday Park is well worth investigating if you are looking to buy a holiday home in Devon or Cornwall, primarily because of its great position. Hedley Wood Holiday Park is near Holsworthy in West Devon and sits close to the border of Devon and Cornwall, so you can get the best of both worlds. Hedley Wood is about 5 miles to Widemouth Bay and approximately 7 miles to Bude on the north Cornish coast. Holsworthy and Bradworthy are nearby and there is a great Waitrose in Holsworthy, they are few and far between in the south west.
The park is very rural, quiet and surrounded by nature with the beautiful rolling woodlands and farmlands of west Devon surrounding the park. This is a peaceful park and that makes it perfect for owning a holiday home if you want to escape and relax. There are good facilities on the park including a Woodmans Bar, shop and a play park for the kids. This park would appeal to families looking to purchase a caravan on a quiet park in a rural location and yet just a short drive to a range of beautiful beaches, Widemouth Bay is one of our favourite in the South West.
Hedley Wood
Holsworthy
Devon
EX22 7ED
Tel: 01288 271015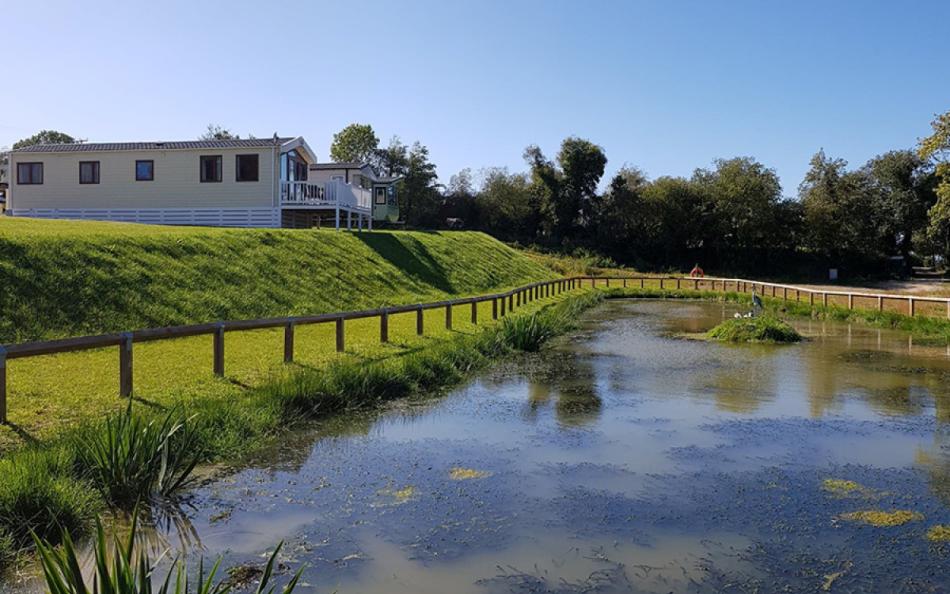 Dawlish Warren, Devon
Golden Sands Holiday Park is a mix between everything here, possibly the perfect choice if you are looking for family friendly holiday park, near a beach, good facilities but not too big. Golden Sands Holiday Park is situated in Dawlish Warren and the nearby town of Dawlish which is completely geared towards tourism. Exeter is a short drive away and there is a great beach at Dawlish Warren with easy access, especially for families with children. The beach is lifeguard patrolled during the main holiday season, sandy and you can usually find plenty of space.
Golden Sands Holiday Park is a real family holiday park, ideal if you have young children with a dedicated play area and a kids club to keep them entertained. There is an indoor pool, outdoor pool, bar, restaurant, playground and arcade plus lots of other facilities that you would expect to see in a medium sized holiday park. We think that Golden Sands Holiday Park would be an ideal place to buy a static caravan on a park in Devon if you are looking for a family orientated park with easy access to a pretty beach that always has space available.
Golden Sands
Dawlish 
Devon
EX7 0LZ
Tel: 01626 244747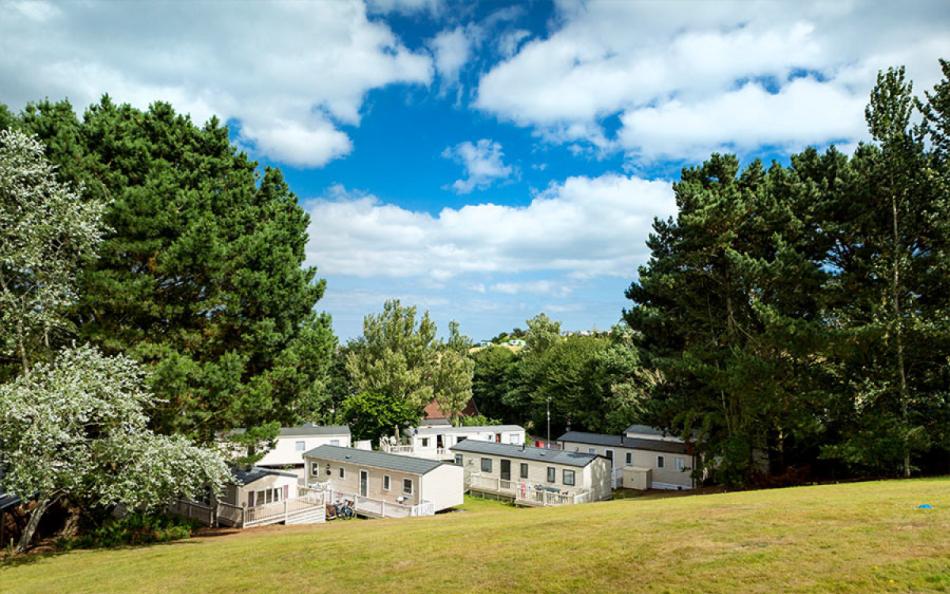 Westward Ho!, North Devon
We feature Surf Bay Holiday Park in Westward Ho! because it is probably the only holiday park near to the main sandy beaches in North Devon where you can actually buy a holiday home. This does mean that there is high demand for holiday homes for sale at Surf Bay Holiday Park so if you see something you like, you have to act quick.
This holiday park doesn't have a wide selection of facilities but it is close to the centre of westward Ho! This up and coming village has seen significant development in recent years and is now a modern and trendy hub of holiday properties and parks with a growing range of places to eat.
Surf Bay Holiday Park is in a great location, it is a quiet family park just a short walk to the beach and if you have a pet, it is perfect. Backing on to the Northam Burrows, there is endless space for dog walks. This is a friendly holiday park with a real family feel and has been in the same family for generations, it is a cost effective location for buying a holiday caravan close to one of Devon's best beaches.
Surf Bay Holiday Park
Golf Links Road
Westward Ho!
Devon
EX39 1HD
Tel: 01237 474387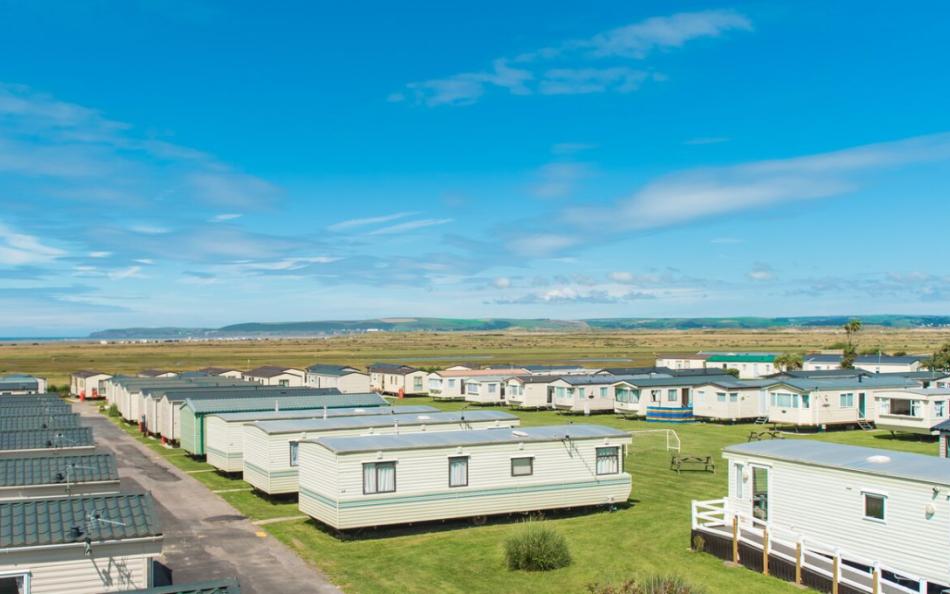 We have featured five different holiday parks, near beaches or in rural locations on both coasts of Devon. There are more holiday parks in Devon with static caravans for sale and holiday lodges for sale. We would advise having a look at a range of parks before you make your decision to buy.
There are lots of factors involved, the cost of buying the holiday home and site fees are really important. Location is often a big factor, especially if you are looking for a location that is easy to reach if you are looking to use your holiday home for short breaks, you do not want to be stuck in traffic jams on your journey!  Think about the type and size of caravan that you want to buy, three bedrooms are ideal if you have guests or a big family, two bedrooms are ideal for couples that want more space. We hope you enjoyed our article and please contact us with any feedback.
View Further Holiday Parks with Holiday Homes for Sale in nearby regions