Our Top Ten Parkdean Holiday Parks
In the UK
Parkdean resorts have well over 60 stunning locations across Great Britain to choose from, including picturesque coastal, relaxing lakeside and beautiful countryside settings. Each location offers a range of accommodation types to suit individual family's needs and budgets including caravan holiday homes, luxury lodges, chalets, cottages and more. All feature the usual home from home facilities such as heating, kitchens and utensils, bathrooms and a TV. Whilst others include a touch of luxury with features such as outdoor dining areas and private hot tubs. Touring pitches are also available at certain sites if you prefer to arrive in your own accommodation whilst also keeping the cost down. For those who love to travel with their four legged friends, all Parkdean Holiday Parks offers the choice of pet friendly accommodation with some even offering dog agility courses.
With every Parkdean resort being unique, they vary in what onsite activities they offer. However, you can be sure of an exciting fun filled time with a range of activities such as kayaking, high rope courses, swimming pools and crazy golf to name just a few. Equally, there are also those holiday parks which encourage you to embrace relaxation and use the holiday park to explore what the local areas have to offer.
Below, we select our top 10 which will be extremely difficult as different resorts will appeal to people for a variety of reasons. Such as proximity to their home, whether it's coastal or inland, the activities on offer and what accommodation is available etc. We do hope you agree with our selected top ten, however we would appreciate your comments if you feel we have missed one that should appear here.

Near Weymouth, Dorset
Warmwell Holiday Park is a perfect spot for both those who love the peace and quiet of a lake and woodland settings, whilst also having more than enough on offer for the thrill seekers. Located within the beautiful Dorset countryside near to both the historic town of Dorchester and the coastal resort town of Weymouth, this would probably be the last place you would expect to find a downhill ski slope.
Along with other visitor attractions such as a heated swimming pool with a wave machine and flume ride, there's an indoor climbing wall, a high ropes course, an adventure playground and adventure golf course to name just a few. They even have a dog agility course so your favourite pooch doesn't have to miss out on the thrill seeking fun. Although alongside their human companions they can simply enjoy woodland walks or maybe a peaceful and relaxing day spent at the fishing lake.
You can choose from a range of lodges including pet friendly and accessible stays including features such as private and accessible hot tubs. There's the Boathouse bar and restaurant, Costa Coffee, a Fish and Chip takeaway and Street Eats providing a variety of dining options with the Showbar offering a range of entertainment throughout the season. If you do ever want to leave the tranquil yet exciting resort, not too far away on the beautiful Jurassic coastline are both the stunning Lulworth Cove and Durdle Door. 
Why is Warmwell Our Top Parkdean Holiday Park?
Huge range of things to do including fishing lakes and a ski slope
A wide variety of activities including a dog agility course
Discover the beautiful Jurassic coastline, go to the beach at Weymouth, a great location!
Pet friendly and accessible accommodation including holiday accommodation with private hot tubs!
Warmwell Holiday Park 
Near Weymouth
Dorset
DT2 8JE
Ryde, Isle of White
Nodes Point Holiday Park is situated near the beautiful coastline village of Bembridge on the Isle of White and benefits from having its own direct access to the nearby beach. Perfect for the kids when they want to explore the rock pools or build sandcastles. Here you can choose to stay in one of their caravan holiday homes, chalets or luxury lodges with pet friendly accommodation available and those which are wheelchair accessible. Alternatively you can choose to book a camping or touring pitch or even a comfortable safari tent if you prefer to Glamp in style.
Whilst there's not as much adventure and activities on offer as other Parkdean resorts, there is still plenty to do onsite which will appeal to some families. Facilities include an indoor swimming pool with a waterslide, a multi sports court, an adventure playground and an amusement arcade. The kids will love the entertainment provided at the kids club whilst all family members can enjoy the daily family entertainment.
There are multiple options for tasty snacks and great family meals including the Boathouse bar and restaurant or the Harbour Bar & Deli, a fish and chip takeaway and a Costa Coffee. The kids can get refuelled whilst the parents may choose to sit down and unwind without the need to do any washing up afterwards. Of course if you prefer to cook for yourselves there is a convenience store which sells all the daily essentials.
For days out, you will be spoilt staying here on the east coast of the beautiful Isle of White, with so many fantastic beaches nearby such as Priory Bay Beach, Ryde Beach and Helens Beach which is ideal for those who enjoy travelling with their dogs.
This Parkdean resort also offers you the opportunity to begin your very own holiday home ownership journey if you decide that this is your perfect location.
Why Choose Nodes Point for a Great Family Holiday?
Direct access to the beach, with many other beaches nearby
Glamping, pet friendly accommodation and caravan ownership available
Indoor swimming pool and activities such as inflatable Jet Ski's and aqua jets
Lots of local attractions such as Robin Hill Country Park
St Helens
Ryde
Isle of Wight
PO33 1YA
Nodes Point Holiday Park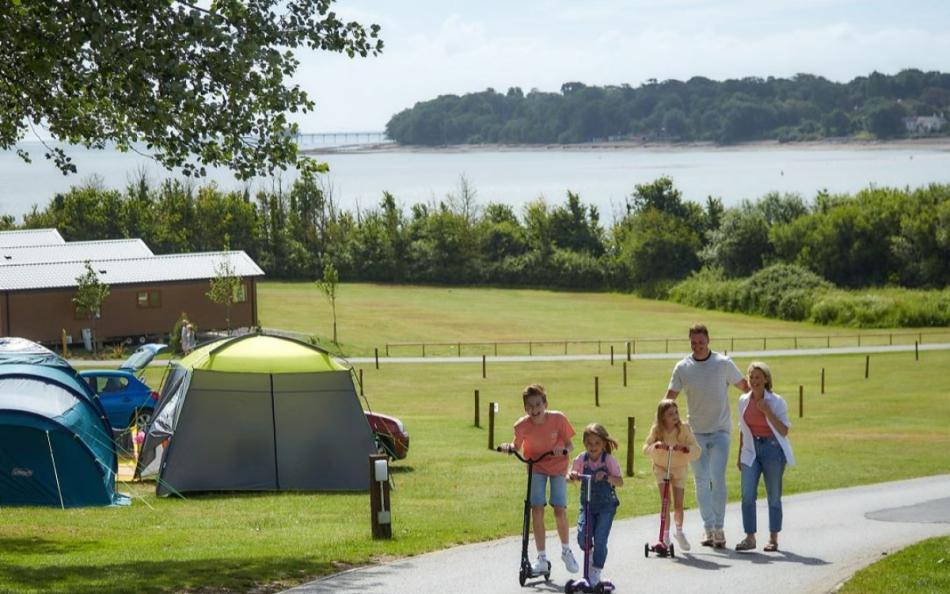 Near Porthcawl, South Wales
Trecco Bay Holiday Park is a large holiday park situated near the vibrant Welsh coastal resort town of Porthcawl, perfect for lazy days spent on the award winning golden sandy beach, paddling, swimming, surfing the Atlantic waves or maybe even grab a game of golf on the numerous nearby golf courses.
The holiday park itself has a lot on offer to keep all members of the family entertained with a large indoor swimming pool complete with waterslides and an outdoor wet play area. There's an outdoor climbing wall, an adventure playground, The Bear Grylls Survival Academy, Aqua Jets, a high rope course, archery, laser tag and so much more. You really need to check it out for yourselves.
For those who enjoy a little less active activities but equally exciting, why not check out the many different devices and games in the new and amazing Next Level Gaming Arena or the thrilling virtual reality area. Alternatively there is the arts and crafts den where there are a number of different craft activities to choose from.
Trecco Bay Holiday Park has lots of choice when it comes to food and refreshments including Burger King, Costa Coffee, Aloha Surf Bar, Papa Johns and the Tandoori Kitchen to name just a few. Of course you can always head to the Boathouse Bar and restaurant complete with its outdoor terrace to enjoy a great family meal and refreshing drinks. Or head off to the convenience store to select the everyday essentials in order to cook up a great family meal for yourselves. This is the largest holiday park in the UK and it has one of the biggest range of activites and facilities so you wont get bored at Trecco Bay!
 
Why is Trecco Bay an Amazing Holiday Park?
A huge range of facilities and attractions suitable for an adventure packed holiday
A range of nearby beaches perfect for surfing and fun in the sea
Pet friendly holiday park including pet and wheelchair friendly accommodation
A huge range of food venues on site to suit all the family
Trecco Bay Holiday Park
Near Porthcawl
Mid Glamorgan
South Wales
CF36 5PW
Trecco Bay Holiday Park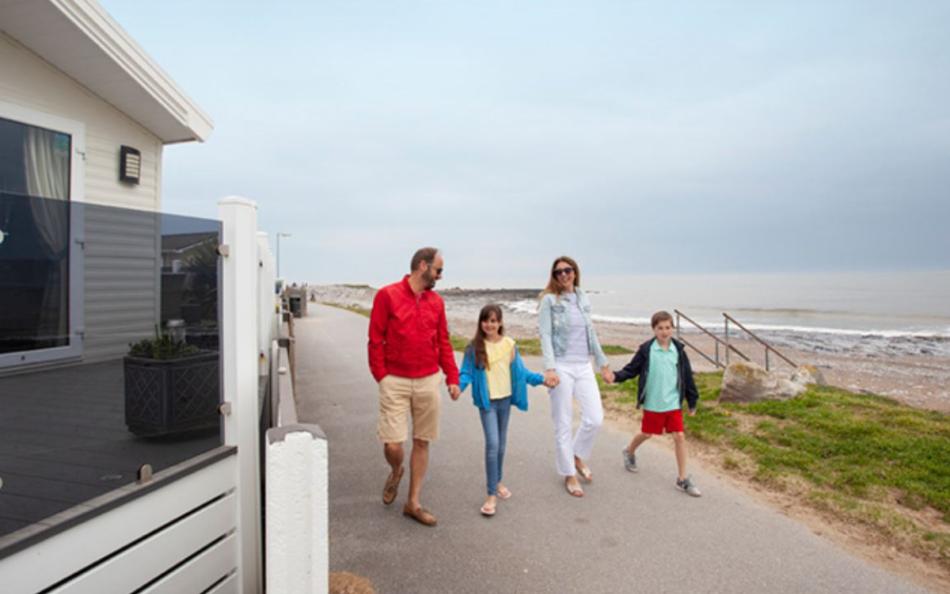 Skipsea, East Yorkshire
Skipsea Sands Holiday Park in East Yorkshire is perfectly located in the historic village of Skipsea and enjoys views over the North Sea. With a choice of nearby beaches, numerous coastline walks and cycle trails to enjoy there's lots to see and do nearby, including the Flamborough Head lighthouse and playing a round of golf at the Skipsea golf course.
You won't be disappointed when staying on site as this Parkdean resort has lots of facilities and entertainment to enjoy. There's an outdoor adventure playground, indoor soft play area, amusement arcade, sports hall, a mini golf course, gym and indoor heated swimming pool, complimented by a sauna and steam room for those who prefer to relax whilst their away on holiday. Continuing with the relaxing theme, be sure to pack your fishing rods and tackle if you enjoy nothing more than lazy days spent by the lake.
After an exciting day out at nearby Bridlington beach, or maybe a trip to Park Rose Village with its bird displays and the meerkat experience, why not head off to the Boathouse Bar & Restaurant where you can enjoy a fine family meal. Alternatively, take a trip to the Nisa convenience store in order to prepare your own meal at the accommodation of your choice. There's also the entertainment venue offering family shows and games of bingo throughout the day. Choose to bring your own accommodation whether that be tent, trailor tent or maybe even a motorhome. Or, select a Parkdean caravan holiday home or lodge featuring furnished outdoor living spaces, private parking, and pet friendly or fully accessible accommodation to suit your family needs and budgets. 
Why is Skipsea Sands a Top Parkdean Resort?
East Yorkshire coastal location near the beaches
Pet friendly and accessible accommodation available
Indoor heated swimming pool with sauna and steam room
Fishing lake and mini golf course plus lots more to do!
Skipsea Sands Holiday Park
Skipsea
East Yorkshire
YO25 8TZ
Skipsea Sands Holiday Park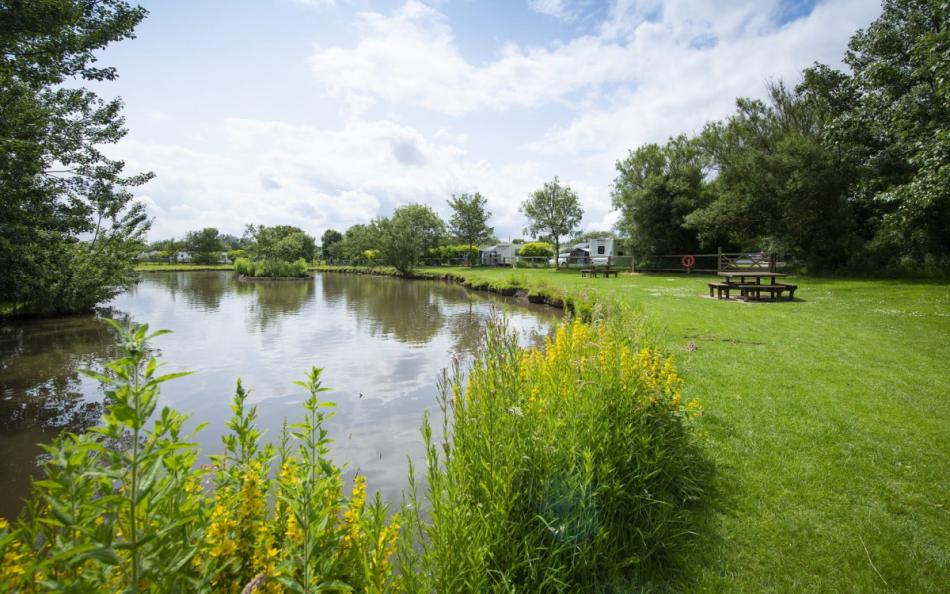 Croyde, North Devon
If your family love golden sandy beaches and perfect surf, then we would recommend Ruda Holiday Park which enjoys perfect views over the picturesque Croyde Beach on the North Devon Atlantic coast. Croyde is regarded as one of the best surfing beaches in the U.K attracting surfers from all over the globe. The lovely coastal resort village of Croyde is also a great place to begin and enjoy coastal path walks towards the nearby and equally beautiful beaches of Woolacombe and Saunton.
There's lots of activities to do onsite including splashing about in the indoor heated swimming pool featuring a lazy river and various slides for all levels of adventure seekers. There's an adventure playground and playing fields with a nearby wildlife nature trail. Of course the kids will love the amusement arcade and soft play area but what they will love most about this holiday park is its proximity to the beach and having its own surf shop where you can hire a surfboard, book a surf lesson or maybe even by your own surfboard by the end of the week.
This Parkdean Resort has lots of accommodation options to choose from including touring pitches, glamping pods, caravan holiday homes, lodges, a cottage and a house. This range includes features such as private parking, hot tubs, accessible units and pet friendly accommodation to choose from. Choose to stock up and cook for yourselves after visiting the convenience store, eat a fine mouth-watering Italian Meal at Al Largo's Italian restaurant, or visit the onsite chip shop to enjoy the nation's favourite meal. There's great family entertainment provided throughout each day and evening with the local village only a short walk away with a variety of local pubs and restaurants with a great choice of local beers, ales and meals. 
Why is Ruda Holiday Park a Top 10 Parkdean Resort?
Throw a stone and you are on Croyde beach, it is stunning!
Indoor heated swimming pool complete with a variety of slides to enjoy
Onsite surf shop and a variety of surfing beaches to test your skills
Lots of local coastal walks to enjoy, go an have a walk around Baggy Point, it is amazing!
Ruda Holiday Park
Croyde Bay
Devon
EX33 1NP
Ruda Holiday Park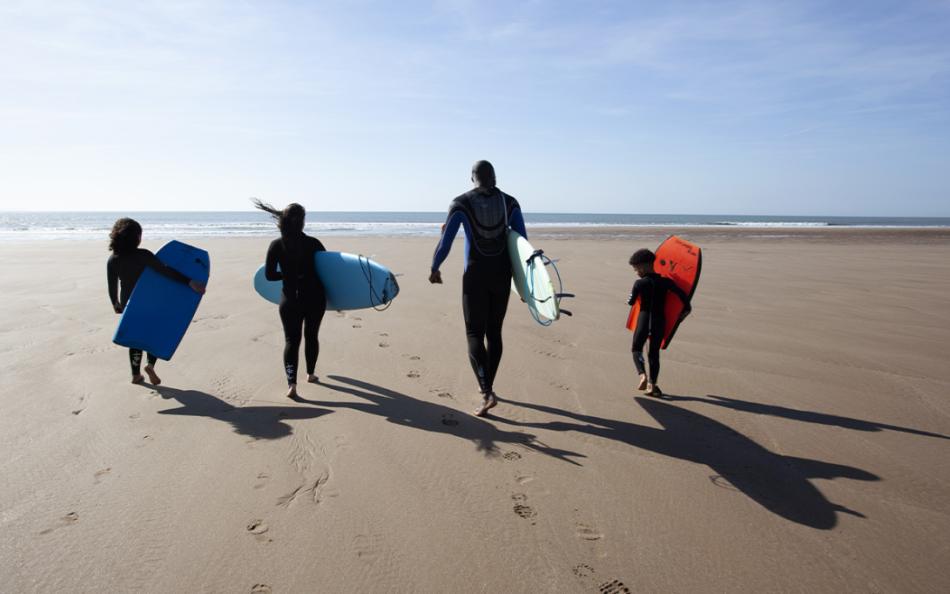 Great Yarmouth, Norfolk
If you enjoy an action packed holiday park whilst also offering peace and tranquillity at nearby beauty spots, then we would recommend Vauxhall Holiday Park situated close to the traditional English seaside resort town of Great Yarmouth. Famed for its beautiful sandy beach, pier and fun filled pleasure beach, yet close enough to a great variety of gorgeous expansive beaches with sand dunes to explore and lazy days spent exploring the Norfolk Broads by boat.
The kids will love arriving at this Parkdean caravan park where they will be greeted with a large choice of activities to choose from including a tree house adventure playground, an indoor tropical swimming pool and outdoor splash zone play area, adventure golf course, snooker, mini bowling, amusement arcade and a virtual reality experience to name just a few.
With an onsite mini supermarket you can choose to cook your own meals, however if your prefer to eat and enjoy refreshing drinks in good company there are a range of options including the Pavillion, the Bar & Restaurant, Costa Coffee, a fish and chip takeaway and to compliment any meal the Ice Cream Station. There's daytime and evening entertainment for all ages at The Entertainment Venue. Choose from a range of touring pitches, glamping pods, lodges, apartments and caravans including pet friendly and accessible units including features such as furnished verandas and private parking. 
Why is Vauxhall Holiday Park in Great Yarmouth a Top Parkdean Park?
Pet friendly holiday park including pet friendly accommodation
Touring pitches, glamping pods, caravan and lodge holiday homes to choose from
A large range of facilities and activities on site to keep all family members entertained
Close to the Great Yarmouth Pleasure Beach and near enough to the beauty and tranquillity of the Norfolk Broads
Vauxhall Holiday Park 
Acle New Road
Great Yarmouth 
NR30 1TB
Vauxhall Holiday Park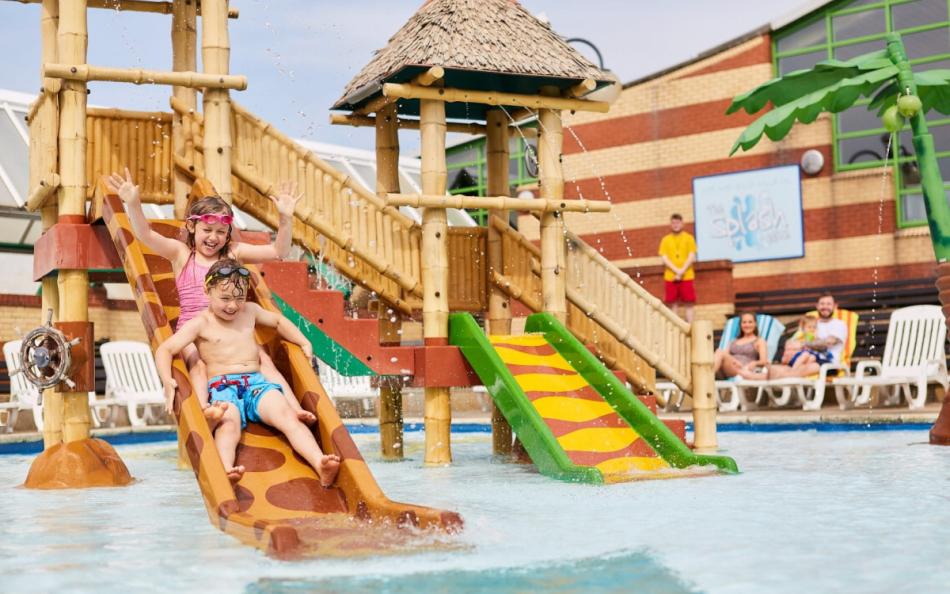 Windermere, Cumbria
If you prefer a woodland and lakeside setting to a beach, then we recommend White Cross Bay Holiday Park in Bowness-on-Windermere. Perfect for those who enjoy the Lake District's peaceful and stunningly beautiful settings and wish to relax. Yet equally perfect for those active and adventure seekers that flock to the Lake District each year to enjoy a choice of long and short mountain hikes which all offer dramatic and scenic views. Energetic ghyll scrambling and stand up paddle-boarding on the numerous lakes.
Located on the shoreline of Lake Windermere, this Parkdean resort has a number of facilities to explore, such as an indoor heated swimming pool, outdoor children's play area, multi sports court and an amusement arcade. Returning to the theme of relaxation it has a sauna, steam room and Jacuzzi which are all ideal after a day spent hiking whilst enjoying the natural surroundings and abundance of wildlife.
There's an onsite convenience store which stocks all the essentials in order to cook up a great family meal, however if you prefer to eat and drink whilst out and about, there is the Boathouse & Restaurant which offers a range of meals and refreshing drinks to enjoy, whilst also offering the option of takeaways. 
At the end of a busy or relaxing day retire to a selection of caravan or lodge holiday homes all offering a variety of accommodation features including, lakeside views, hot tubs, pet friendly and accessible units.
Why is White Cross Bay a Top 10 Holiday Park from Parkdean?
Pet friendly accommodation and and stunning lakeside Holiday Park
Located within the beautiful and picturesque Lake District
Indoor heated swimming pool including sauna and steam room
Explore local activities such as Go Ape Grizedale and the Windermere Outdoor Adventure Centre
White Cross Bay Holiday Park
Windermere
Cumbria
LA23 1LF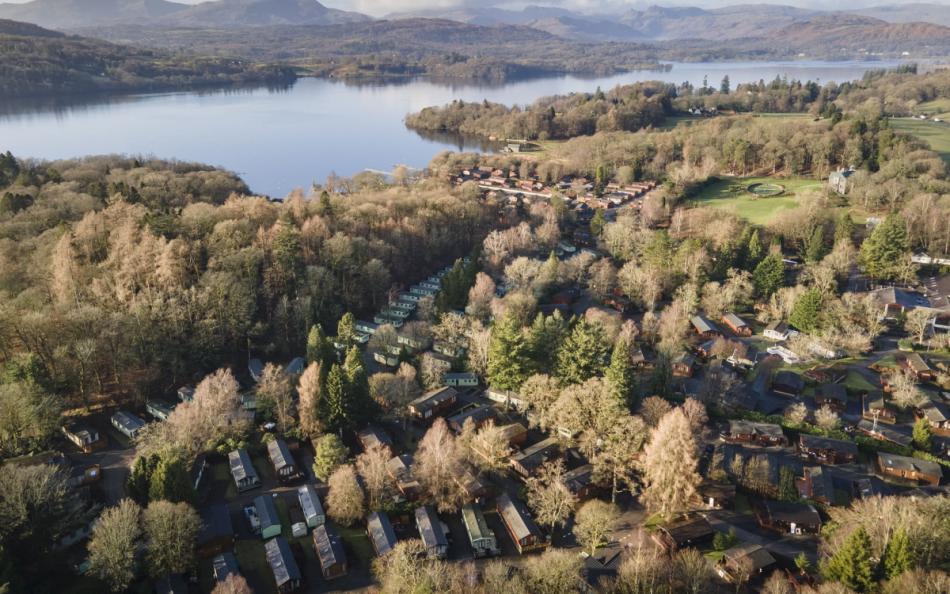 Inverness, Scotland
With a number of great holiday parks in Scotland, it proved hard to decide which one is best. However we decided that Nairn Lochloy Holiday Park has just about everything in terms of location and scenery to tempt you to travel North. If being located right next to a beautiful sandy beach wasn't enough, then take the opportunity to do some dolphin spotting in the Moray Firth. There's mature forests nearby and the infamous Loch Ness to tempt you to do a spot of Nessy hunting. With castles dotted around and the Cairngorms national park to the south ,you will be spoilt for choice for things to see and do such as walking, cycling, playing rounds of golf or simply looking up to the sky in the hope of seeing Golden Eagles or Osprey.
Returning to this wonderful dog friendly holiday park after each day's exploration, there is a choice of accommodation types to choose from including, touring pitches, caravan and lodge holiday homes. All offering different features such as pet friendly, accessible holiday homes and fully furnished verandas to choose from.
There's an indoor swimming pool, a toddlers pool and sauna for a little relaxation time. A crazy golf course, an amusement arcade and an adventure playground for the children to enjoy. Choose to see family entertainment and eat a variety of meals at Speldings Lounge Bar or head off to the takeaway to grab yourself a pizza and chips!
What Makes Nairn Lochloy a Top 10 Holiday Park?
Pet friendly accommodation and touring pitches 
Located next to a golden sandy beach within beautiful and picturesque surroundings
Indoor heated swimming pool including sauna
Amazing location in Scotland, stunning scenery and so many places to explore nearby
Nairn Lochloy Holiday Park
Nairn
Inverness
Scotland
IV12 5DE
Nairn Lochloy Holiday Park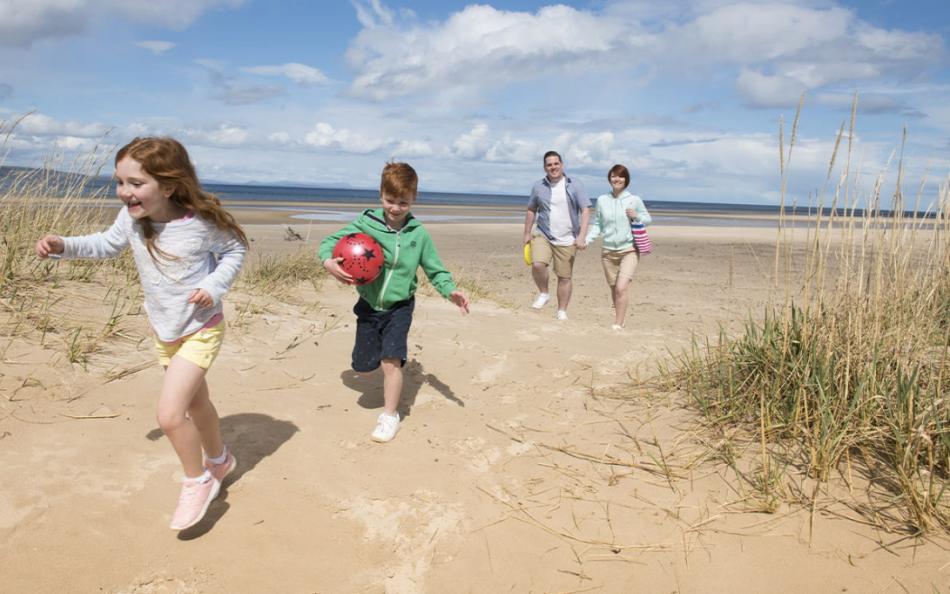 Rye, Sussex
Located right next to the stunning expansive golden sandy beach of Camber Sands is the aptly named Camber Sands Holiday Park close to Rye in Sussex. There's lots on offer at this action packed Parkdean Caravan Park to keep all members of the family entertained throughout their stay. Enjoy family entertainment and shows and explore the many facilities such as the high rope course, bungee trampolines, climbing wall and indoor heated swimming pools with a water flume to name just a few. There's even family karts to use to get a good view of everything on offer so you won't miss out, they also have a dog agility area for your four legged friend to enjoy.
With a good range of food outlets such as Street eats, Thunderbird Fried Chicken, Scoops Ice cream parlour and The Boathouse Bar & Restaurant you can forget about cooking and washing the dishes. However, if you do prefer to cook your own meals from the different accommodation options including Caravan, lodges, chalets and a bungalow. There is a convenience store which stocks all the daily essentials and a few treats.
Why is Camber Sands a Fantastic Parkdean Resort Park?
A good range of family entertainment and fun activities 
Located next to an expansive partially dog friendly golden sandy beach
Numurous Indoor heated swimming pools with flumes to make a splash in
One of Parkdeans most popular parks, it has pretty much everything!
Camber Sands Holiday Park
Camber
East Sussex
TN31 7RT
Camber Sands Holiday Park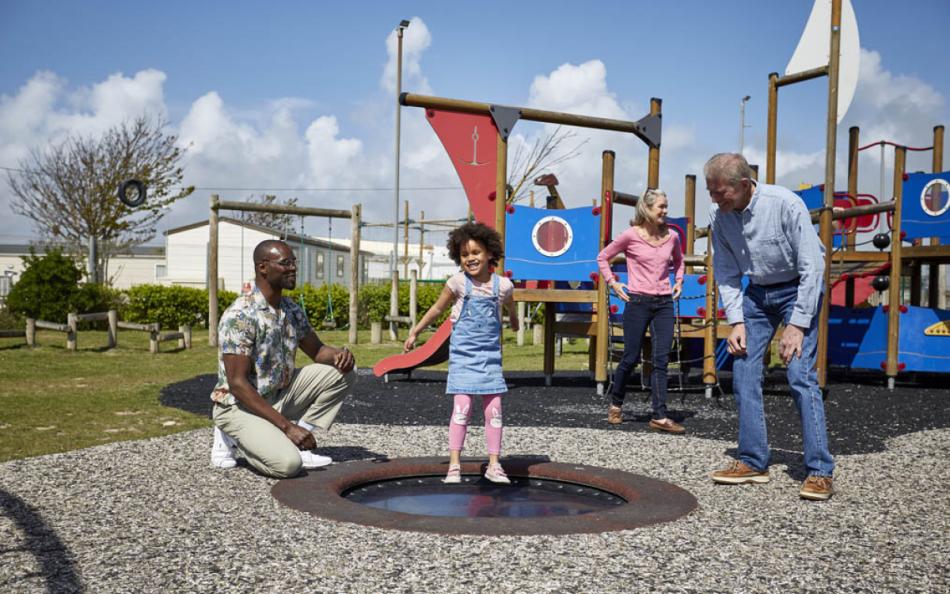 Near Helston, Cornwall
Located in the very south of Cornwall on the Lizzard Peninsula is Sea Acres Holiday Park, which is within walking distance to Kennack Sands beach, ideal for lazy days spent on the beach or a more active surf.  This Parkdean resort really does offer the opportunity to do as little or as you much as you want.
There is a fantastic range of caravan holiday homes and a couple of lodges, each offering something different including pet friendly options, fully furnished outdoor seating areas and a fully accessible units with some benefitting from magnificent cliff top sea views.
There is family entertainment and daily shows to enjoy, a restaurant and takeaway facilities to choose from. The children can play on the adventure playground and have fun in the soft play area or have daily adventures with the Kids Club. Whilst all the family can enjoy the mini golf course, amusement arcade, wildlife nature trail and the indoor heated swimming pool which offers Padi diving lessons.
With many fine and picturesque working fishing villages, harbours, gardens, beaches and coastal paths to explore you will be spoilt for choice on what to do each day in this most beautiful area of Cornwall. 
Why is Sea Acres a Holiday Park in Our Top 10 Parkdean Sites?
Explore Mullion Cove, Lands End and Glendurgan Gardens all nearby
Pet friendly accommodation on this pet friendly coastal holiday park
Indoor heated swimming pool with diving instruction
Family fun at the nearby Flambards Theme Park
Sea Acres Holiday Park
Near Helston
Cornwall
TR12 7LT
Sea Acres Holiday Park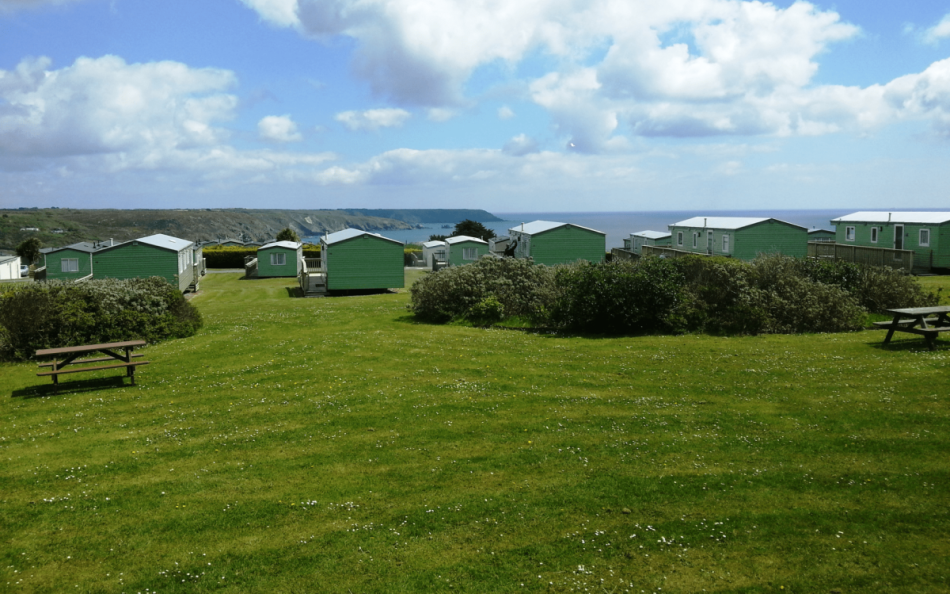 Help Us To Help You!
We hope  that you have enjoyed reading about our favourite Parkdean parks and we would love to hear from you. If you think that a park here is not that great, let us know! If you think we have got this wrong and we have missed a gem, we would love to hear from you to help others choose the perfect holiday destination if they want to visit a Parkdean Resorts park. Just visit our contact page and send us  a message, we would love top hear from you!